ACT I
Scene 1
A company of soldiers lounge at a street corner outside their post in Seville. The officer on guard, Morales, tries to flirt with Micaela, a shy young country girl who has come to ask for the brigadier Don Jose, but the girl retreats. Followed by a squad of urchins, the relief guard marches in, among them Don Jose. The cigarette girls saunter back to their factory. Carmen, a gypsy, appears last and is surrounded by her admirers, to whom she sings of the fickleness of love. Piqued by the indifference of Don Jose, she throws a Rower in his face and then retires with her companions to the factory. Micaela returns to give Jose a message of affection from his mother. When she modestly withdraws, Jose vows to marry her as his mother has wished. Suddenly there is an uproar in the cigarette factory and the girls pour out, crying that Carmen has wounded a fellow-worker. Brought before Zunig-a, Don Jose's captain, the gypsy defiantly resists arrest. She induces Jose to loosen her bonds by promising him a rendezvous; as the soldiers lead her to prison she breaks away.
Scene 2
In Lillas Pastia's tavern outside the walls of Seville, Carmen and her friends Frasquita and Mercedes describe the joys of gypsy life. The toreador Escamillo arrives with a party and recounts his adventures in the bullring; he is soon enammored of Carmen. All leave except the gypsy, who are persuaded by the smugglers Remendado and Dancairo to join them on a mountain expedition. Don Jose hurries in, free at last from the guardhouse where he has been disciplined for letting Carmen escape. She dances for him, but when retreat sounds and Jose prepares to return to camp she is furious. He clings feebly to his military loyalties but protests his passion, showing her the flower she once threw him, which he has kept. Carmen insists that if he loved her he would follow her to the mountains. Jose refuses to desert, but when Zuniga enters and orders him back to the barracks he disobeys. The two men are about to fight when the gypsies rush in and disarm Zuniga, forcing Don Jose to throw in his lot with them.
ACT II
Scene 1
The smugglers and gypsies pause in a mountain pass. Despite his shame Jose still adores Carmen, but she is tiring of him. Frasquita and Mercedes read their fortunes in the cards; when Carmen deals the pack she finds only death. As the smugglers carry their stolen goods away, the terrified Micaela approaches in search of Don Jose. She hides as Escamillo arrives, looking for Carmen. He and the jealous brigaadier speedily come to blows, but their duel is stopped by Carmen herself. The toreador leaves after issuing an invitation-to the bullfights in Seville, and the others are about to resume their march when Micaela is discovered. Jose agrees to go with her when she reveals that his mother is dying, but warns Carmen they will meet again.
Scene 2
In a square back in Seville, the Sunday crowd gathers for the bullfight. Escamillo arrives with Carmen and, certain of her affection, goes off to the contest. Carmen bravely meets Don Jose, who is lurking nearby. Though wretched and dishonored, he pleads with her to return to him, but her heart is elsewhere. When Escamillo's triumph echoes from the arena, Carmen rushes toward the entrance with a cry of delight. Maddened, Don Jose plunges his knife into her breast.
Carmen - Jeffifer Barsamian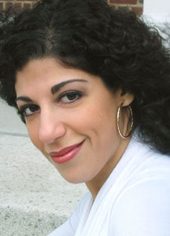 "A consummate artist with winning personality and a deep, rich strong vocalism," Jennifer Barsamian, was most recently heard in the title role in Carmen with New Jersey Verismo Opera and with Dell'Arte Opera in NYC. This past year, Jennifer was heard as the soloist in the Vaughn Williams Magnificat with the West Hartford Symphony Orchestra. Last year, Jennifer sang excerpts from Carmen in a concert with the Queens Choral Society and Orchestra featuring the Metropolitan Opera soprano, Erika Sunnegardh. In recent seasons, Jennifer has been heard at Asheville Lyric Opera, Opera Company of the Highlands, and Utah Festival Opera. Also, a participant at the Cleveland Art Song Festival, Jennifer sang in master classes with renowned artists such as Martin Katz, Warren Jones, David Daniels, and Stephanie Blythe. Jennifer holds a Bachelor of Arts Degree in Music from Westminster Choir College, a Master of Music Degree from North Carolina School of the Arts and a Performance Artist Certificate from the A.J. Fletcher Opera Institute in North Carolina.
Clayton Hilley
Since his debut with OPERA Western Reserve as Pinkerton in Madama Butterfly, Clayton Hilley has been seen in opera companies from New York to the Rocky Mountains in a wide variety of operatic roles. In November of 2008, he debuted with the Opera Studio of the Manhattan School of Music in the dramatic tenor role of Rodrigue in scenes from Massanet's Le Cid. Later in the spring, with MSM Opera Studio, he sang the role of Alfred in Johann Strauss, Jr.'s comic masterpiece Die Fledermaus. Immediately after completing his studies at MSM, he sang the role of Froh in Wagner's Das Rheingold, a production of the Indianapolis Opera and Indianapolis Symphony Orchestra. Mr. Hilley then spent the remainder of the summer with Central City Opera as a resident Apprentice Artist. There, he sang two roles: Arolodo, in Handel's Rinaldo and Edgardo in Donizetti's Lucia di Lammermoor. He now lives in Boston, MA where he is a resident Fellow in the Opera Institute at Boston University.
Dione Parket Bennett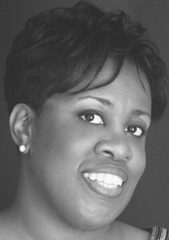 Dione Parker Bennett's voice has been heard in recitals, operas, and guest appearances across the country. She has performed operatic roles such as Bess in Porgy and Bess; Mimi in La Boheme, Gertrude in Hansel and Gretel, and Lucy in Treemonisha. Her oratorio performances include Handel's Messiah, Beethoven's Mass in C, Schubert's Mass in G, Dubois' Seven Last Words of Christ, and Mozart's Vespers. More recently, she sang the role of Suor Genevieffa in Puccini's Suor Angelica with the Metropolitan Chamber Orchestra of Columbus. Recently, she was featured in the Cantilena Concert Series Rags to Richesat the Columbus Museum of Art. Bennett is currently on the faculty at Ashland University. Her studies have taken her to the American Institute of Musical Studies in Graz, Australia. Bennett is a graduate of the University of Akron and a doctoral candidate at the University of Illinios. Her upcoming endeavors include a returning performance with the Cantilena Concert Series in December and a featured performance at King Arts Center in Columbus, Ohio.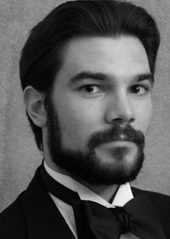 Scott Skiba has sung with the Indianapolis Opera, Bloomington Music Works, Oberlin Opera Theater, Louisiana Lyric Opera, Olney Theater Center, DuPage Opera Theater, Indiana University Opera Theater, Opera Western Reserve and the Pittsburgh Opera. His Oratorio and concert performances include the Bloomington Symphony Orchestra, Akron Symphony, Oberlin Black River Singers, Cleveland Choral Arts Society, Columbus Symphony, Cincinnati Pops Orchestra, guest recitalist at The Oberlin Conservatory of Music and featured soloist in The McGraw Hill Companies' Young Artists Showcase, on 96.3 WQXR - The Classical Radio Station of the New York Times. Skiba completed doctoral coursework with internationally acclaimed baritone and Distinguished Professor of Music, Timothy Noble at the Indiana University. Skiba began his vocal training with Mr. Greg Biddle and received a Bachelor's degree in vocal performance and a Masters degree in Opera Theater from the Oberlin Conservatory of Music where he was a student of Daune Mahy.
Rachel Copeland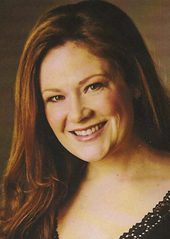 Rachel E. Copeland has recently completed her coursework as a doctoral student at Indiana University, where she studies with Distinguished Professor of Music, Timothy Noble and coached with Carol Vaness. Most recently, Ms. Copeland worked with New Jersey Opera as the cover for the title role in Lucia di Lammermoore, with the San Diego Opera as Fiorgiligi in Cosi fan tutte, and Nell in Rumpelstiltskin for their Outreach and Educational tours. She has also recently appeared as Papagena in Indianapolis Opera's production of The Magic Flute, Musetta in La Boheme at DuPage Opera, and Mabel in The Pirates of Penzance at Louisiana Lyric Opera. While a student at Indiana University, Ms. Copeland performed frequently with Indianapolis Opera and their Young Artist and outreach programs in performances ranging from Violetta in La Traviata to Donna Elvira in Don Giovanni. She has studied various roles such as Adina in L'elisir d'amore and Abigail inThe Crucible with the world-famous Martina Arroyo.
Marie Masters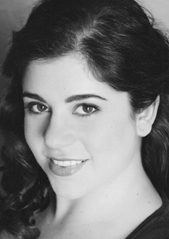 Marie Masters was born and raised in Fairlawn, Ohio and received her Bachelor of Music degree from the Oberlin Conservatory of Music. Ms. Masters appeared as a soloist in Vivalidi's Gloria, Stravinsky's Le Rossignol, Four Russian Peasant Songs, and as the Trainbearer in Elektra with the Cleveland Orchestra. Recent engagements include covering the roles of Pisana in I Due Foscari and Annchen in Der Freischatz for Opera Orchestra of New York. Ms. Masters won an Encouragement Award in the Metropolitan Opera National Council Auditions. She is currently pursuing a Master of Music degree at Indiana University, where she studies with Costanza Cuccaro. Her roles with IU Opera Theatre include Gilda in Rigoletto, Gretel in Hansel and Gretel, Madame Pompous in Too Many Sopranos, and Mercedes in Carmen. The Cleveland Plain Dealer called Ms. Masters, "...as feisty and endearing a Susanna [Le Nozze di Figaro] as you're likely to find on any collegiate stage, not to mention more than a few professional ones."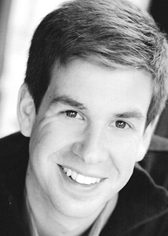 Phillipe Pierce is earning critical acclaim as a singing actor in the character tenor repertoire. Of his recent portrayal in A Little Night Music, Opera News said, "Henrik was quite well played and sung by Philippe Pierce, who... was capable of singing the highest notes easily, without resorting to falsetto..." and highly complimented his acting. The Cleveland Plain Dealer exclaimed, "Bravos, too, to Philippe Pierce, who brings incisive zest to the roles of Don Basilio and Don Curzio, " in Le Nozze di Figaro. More recent engagements include Prunier in La Rondine, Giuseppe in La Traviata, Frederic in The Pirates of Penzance, Marc in the World Premier Production of Florida, Don Ottavio in Don Giovanni, and Ernesto in Don Pasquale. Mr. Pierce is also a frequent performer in New England. He recieved his BA in Theater Arts from Brown University and an MM from the New England Conservatory. While at Brown, Mr. Pierce was the recipient of the Weston Fine Arts Award. He has also performed in Emma at the Kennedy Center in Washington, DC.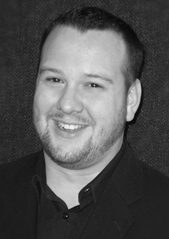 Max Pivik, baritone, is a Senior Vocal Performance major at Youngstown State University. He has appeared in productions with the Dana Performing Arts Series, Opera Circle of Cleveland and OPERA Western Reserve. Max's previous operatic roles include Dottore Malestesta in Don Pasquale, Sharpless, The Bonze and Prince Yamadori in Madama Butterfly, Top in Tenderland, the Husband in Amelia Goes to the Ball, Signor Deluso in Signor Deluso, Marullo in Rigoletto, Gianni Schicchi in Gianni Schicchi, Antonio in Le Nozze di Figaro, Dottore Grenville in La Traviata, and Peter in Hansel and Gretel. He has been a participant in several Valley Lyric Opera masterclasses with Maestro Francisco Casanova. Mr. Pivik is the Educational Outreach Associate Director for OPERA Western Reserve. He currently serves as the Music Director and Choral Conductor at Trinity United Methodist Church in Youngstown Ohio. As a successful competitor Max has won numerous NATS competitions including, first Place at the 2009 Great Lakes Region NATS competition. He is also a winner of the Dana Young Artist Competition.
David Hughey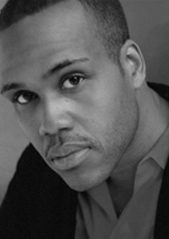 David Hughey has performed with the Lyric Opera of Chicago, New York City Opera, Cleveland Opera, Utah Festival Opera, Opera Theater of Pittsburgh, Hamburg Staatsoper, Festspielhaus-Baden Baden, and the Manhattan School of Music Opera Studio. Among his roles performed are: Figaro (Barber of Seville), Belcore (The Elixir of Love), Amida (L'Ormindo), Harry Easter (Street Scene), Schaunard (La Boheme), Bernardo (West Side Story), and Jim (Porgy and Bess). He has also sung throughout the United States, Western Europe, and Japan, as a concert and oratorio soloist. Mr. Hughey is a recent graduate of the Manhattan School of Music, where he was a Rodgers and Hammerstein Scholar, and completed his undergraduate studies at Oberlin Conservatory of Music.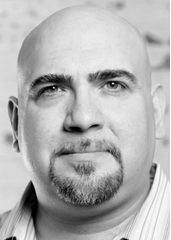 Jason Budd is receiving accolades and recognition for his opera performances around the world. Earlier this year The Washington Post commented on his appearance with Virginia Opera by saying "Another flash of quality was represented by Jason Budd in the character role of the Sacristan: He served as a reminder of what a difference it makes to have solid professionals even in smaller parts." Last month his portrayal of Bartolo in The Barber of Seville with Milwaukee's Skylight Opera had the critics exclaiming "As the big and blustery Bartolo, Jason Budd showed why he's one of the most sought-after "buffo" comedians in America." Of an L'Elisir d'Amore performance, Opera News said, "Jason Budd's Dulcamara was a good-natured quack, nimble of limb and voice." Most recent engagements include Sacristan in Tosca with Virginia Opera; the title role in Falstaff with Opera in the Heights; Benoit/Alcindoro in La Boheme with Opera Cleveland and the Princeton Festival; Bartolo in Il Barbiere di Siviglia and Montfleury in the world premiere of Cyrano at the Michigan Opera Theatre. Next, he performs Benoit/Alcindoro in La Boheme with the Arizona Opera and Frank in Die Fledermaus with Mississippi Opera.
Kendall Garczewski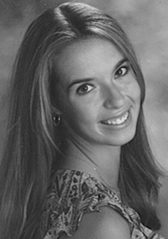 Kendall Garczewski is a 2007 graduate from Slippery Rock University with a Bachelor of Science Degree in Elementary Education and a minor in Dance. At Slippery Rock, Kendall performed many dances for Slippery Rock University's Dance Theater and was captain of Slippery Rock's dance team for two years. She attended many classes and performed at the American College Dance Festival in 2005 held at Ohio State University. She has completed two years of teacher's training school hosted by Dance Masters of America in Buffalo, New York. Kendall has been teaching dance for ten years. Seven of those ten years she taught dance in New Castle, Pennslyvania including Ballet, Tap, Jazz, Broadway, and Hip Hop. She is currently working as an AmeriCorps teacher at Laurel Elementary School in New Castle working with fifth and sixth grade reading classes. Kendall has also been the Hip Hop and Jazz instructor of Ballet Western Reserve for the past three years. Along with teaching, she also choreographs for concert dance performances and the Ballet's Spring Gala.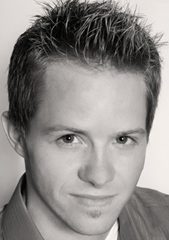 Jens Lee has spread his love for the stage from Pittsburgh, Pennsylvania all the way to the Upper Peninsula of Michigan. Some of his theatre work would include Pippin (Dance Captain/Cain Park), Little Shop of Horrors(Choreographer/John Carroll University),Twelfth Night/Comedy of Errors (Great Lakes Theatre Festival), Anything Goes/Music Man(Porthouse Theatre), Tommy Keller in Annie Get Your Gun, George Gibbs in Our Town, Beast/Prince in Beauty and the Beast, Sid in Christmas Schooner (all at Thunder Bay Theatre), and Oscar in Damn Yankees (New Castle Playhouse). Certified in Cecchetti Ballet and the 13 dances of American Ballroom/Rhythm, he has worked with professionals such as Robert Steele, Anita Lin, Richard Dickinson, Chris Cobb, Gigi Hazen, Debbie Parou, Steve Annegarn, Katie Halbert, Andrew Blight, Steven Piper, Alan Obizar, Sabatino Verlezza, G. Hendricks, Martin Lamb, Charlie Fee and Victoria Bussert. As a dancer, he has trained and danced with Pittsburgh Youth Ballet, New Castle Regional Ballet, Laurel Ballet, Ballet Western Reserve, Allegro Arts, Studio 22, Verlezza Modern Company and the Cecchetti Council of America where he danced in ballets such as the Nutcracker (Snow Prince, Drossellmeyer, Russian, Marzipan, Chinese, Grande Pas Prince, Spanish, Butler, and White Soldier), Little Mermaid (Prince), Cinderella (Dance Master, Prince), Peter Pan(Father), Heinz Pollâs Pas de deux, Richard Dickinsonâs Intermerada, and Verlezza Modern Company's Tobi Roppo. He is also the Ballet Instructor at Lakeshore Gymnastics and Dance.