ACT I
Seville, mid-18th century. Leporello, servant to the nobleman Don Giovanni, keeps watch outside the Commendatore's home at night. Suddenly, the Commendatore's daughter, Donna Anna, rushes out, struggling with the masked Giovanni and followed by her father. The Commendatore challenges Giovanni to a duel and is killed. Giovanni and Leporello escape. Anna asks her fiancé, Don Ottavio, to avenge her father's death.
In the morning, Giovanni and Leporello encounter one of Giovanni's former conquests, Donna Elvira, who is devastated by his betrayal. Leporello tells her she is neither the first nor the last woman to fall victim to Giovanni and shows her his catalogue with the name of every woman Giovanni has seduced.
Peasants celebrate the marriage of Masetto and Zerlina. Giovanni flirts with the bride, telling her she is destined for a better life. But Elvira tells Zerlina to flee her suitor. She also warns Anna, who is still unaware of the identity of her father's murderer and has asked Giovanni for help in finding the man. Giovanni, for his part, insists that Elvira is mad, and Anna and Ottavio wonder what to believe. As Giovanni leaves, Anna suddenly recognizes his voice as that of the murderer. Devastated but determined, she once more asks Ottavio to avenge her. He wonders how to restore her peace of mind. Giovanni, who has invited the entire wedding party to his home, looks forward to an evening of drinking and dancing.
Outside Giovanni's home, Zerlina asks Masetto to forgive her. Giovanni enters and leads them both inside. Anna, Elvira, and Ottavio appear masked and are invited in by Leporello. In the garden, Giovanni dances with Zerlina, then tries to drag her into the adjoining room. When she cries for help, Giovanni blames Leporello. Anna, Elvira, and Ottavio take off their masks and, along with Zerlina and Masetto, accuse Giovanni, who is momentarily surprised but manages to slip away.
Act II 
Having exchanged clothes with Giovanni, Leporello takes Elvira on a nighttime walk, leaving his master free to serenade her maid. When Masetto arrives with a band of peasants to hunt down Giovanni, the disguised Don sends them off in various directions, then beats up Masetto. Zerlina finds her bruised fiancé and comforts him.
Later that night, Leporello—still believed by Elvira to be Giovanni—is surprised by Anna, Ottavio, Zerlina, and Masetto, who all denounce the supposed Don. Fearing for his life, Leporello reveals his true identity before making his escape. Ottavio proclaims that he will take revenge on Giovanni and asks the others to look after Anna. Elvira thinks about Giovanni, whom she still loves in spite of everything.
In a cemetery, Giovanni and Leporello meet the statue of the Commendatore, who warns Giovanni that by morning he will laugh no longer. Giovanni forces the terrified Leporello to invite the statue to dinner. The statue accepts.
Once again, Ottavio asks Anna to marry him, but she replies that she will not until her father's death has been avenged.Elvira arrives at Giovanni's home. She makes a last desperate attempt to persuade him to change his life, but he only laughs at her. The figure of the Commendatore enters and asks Giovanni to repent. When he boldly refuses he is consumed by flames. Elvira, Anna, Ottavio, Zerlina, Masetto, and Leporello appear, contemplating their futures and the fate of all who lead immoral lives.
Don Giovanni - Luis Alejandro Orozco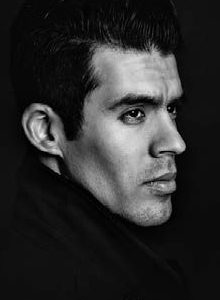 Baritone, Mexican American baritone, Luis Alejandro Orozco was born in El Paso Texas, but raised in Juarez Chihuahua Mexico for most of his life. Orozco is as graduate of the artist diploma program at the Cincinnati Conservatory of Music at the University of Cincinnati. He has performed with such companies as Lake George Opera (Saratoga Opera), Opera Santa Barbara, Des Moines Metro Opera, and El Paso Opera, Cincinnati Opera, Lexington Philharmonic, Syracuse Opera, and Florida Grand Opera and Opera Theater of St Louis. In 2010 he was the winner of the Metropolitan Opera Tri State district, and obtained an encouragement award in 2011 in the Metropolitan Opera Four City District. He obtained a Bachelor of Music degree at The University of Texas at El Paso, and Master of Music degree from Cincinnati Conservatory of music, where he studied under the vocal instruction of William McGraw. For his full biography, please visit:LuisAlejandroOrozco.com
Leporello - Luke Scott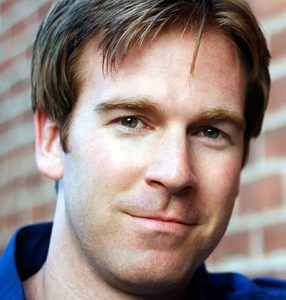 Luke Scott, a graduate of The Hartt School and Bel Canto Scholarship Foundation grant winner, was described by the Hartford Courant as a baritone with an attractive voice filled with rich and powerful resonances. Opera credits include Figaro in Le Nozze di Figaro, Opera on the Avalon, Malatesta in Don Pasquale, Salt Marsh Opera, Peter in Hansel und Gretel, Opera Theater of CT, Escamillo in Carmen, One World Symphony, Taddeo in L'Italiana in Algeri Taconic Opera, Count Almaviva in Le Nozze di Figaro, Martina Arroyo foundation, the title roles in Gianni Schicchi and Don Giovanni, and as Baron Scarpia in Tosca, Connecticut Lyric Opera. Luke began this season as an artist in the Caramoor Bel Canto festival followed by opera engagements of Sharpless in Madame Butterfly, Figaro in Le Nozze di Figaro, Basilio in Il Barbiere di siviglia, Leporello in Don Giovanni, and Marcello La Boheme. Mr. Scott has received awards from the Martina Arroyo Foundation, the American Prize in opera, Bel Canto Scholarship Foundation, Chautauqua Inst., Amici Foundation, Shreveport Opera Singer of the Year, Violetta Dupont Foundation, and Gerda Lissner Foundation.
Donna Anna - Lara Lynn Cottrill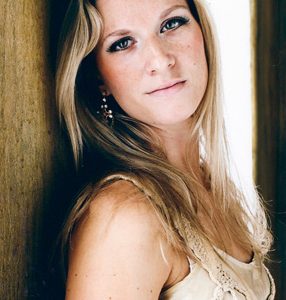 Soprano, Lara Lynn Cottrill has been described as "a voice of size, clarity and wide coloristic range… a three-dimensional figure who combined vulnerability with strength and tugged at the heartstrings in her every breath and movement." (Pittsburgh Post Gazette 2013) Ms. Cottrill recently performed Pamina with Undercroft Opera. During Opera Theater of Pittsburgh's 2013 season, she portrayed Antonia in Tales of Hoffmann and Mamah inShining Brow. She covered Frasquita in Carmen as an Apprentice Artist with Sarasota Opera and performed The Foreign Women in Menotti's The Consul with Opera New Jersey. Other operatic roles include: Susannah in Carlisle Floyd's Susannah, her Pittsburgh Opera debut as Barbarina, Sandrina, Lauretta, Papagena, and Adina. Upcoming engagements include Alice Front in A New Kind of Fallout with Opera Theater of Pittsburgh. Awards include: 1st Place Winner of the 2014 Coeur d'Alene Symphony Competition, 2014 Finalist of JTVA Competition, 2013 2nd Prize Winner of the NOA Competition, 2011 Finalist for Opera Columbus, 2009 Winner of the Pittsburgh Concert Society, and 2005 First Place of Friends of Eastman Opera. Lara graduated with her master's from Eastman School of Music and her bachelor's from University of Miami. Her recital appearances include the eastern United States, Idaho, Italy, Austria, and South Africa.
Don Ottavio - Timothy Culver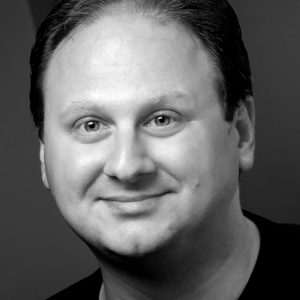 Tenor, Timothy Culver, has become a staple in the Great Lakes music scene. He has been described as being a "rich but penetrating tenor" and that he "faces florid tenor writing with a fearless vivacity." Equally at home in both operatic and musical theatre works, Mr. Culver has performed with the Cleveland Opera, Lyric Opera Cleveland, Lansing Lyric Opera, Porthouse Theatre, Huron Playhouse and the Cleveland Orchestra. Some recent roles include Edgardo in Lucia di Lammermoor, Il duca di Mantua in Rigoletto, Alfredo in La Traviata, and Nemorino in L'elisir d'amore. During the inaugural season of the Opera Theatre of Lucca in Lucca, Italy, Mr. Culver performed and studied under the direction of internationally renowned baritone, Lorenzo Malfatti. A frequent recitalist, oratorio and concert soloist, Mr. Culver sang in the U.S. premiere of Erwin Schulhoff'sH.M.S. Royal Oak with the Cleveland Chamber Symphony. In 2002, Mr. Culver began as an Assistant Professor of Voice at the Hugh A. Blauser School of Music at Kent State University, where he earned both his Bachelor's and Master's degrees. Currently, he resides in Stow, Ohio with his wife and three children.
Zerlina - Danielle Messina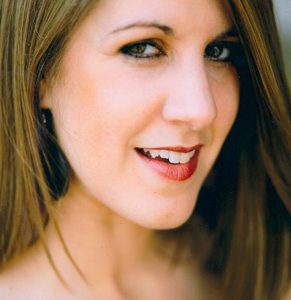 Soprano, Danielle Messina received her M.M in Voice Performance from CCM in the spring of 2011, where she performed as Blanche de la Force in Poulenc's Dialogues of the Carmelites and Testo in Il Combattiemento di Tancredi e Clorinda. A native of Poughkeepsie, New York, Ms. Messina brings a wealth of experience and drama to her performances. This past spring, she was a Resident Artist with Toledo Opera, singing in the "Opera on Wheels" outreach program. Ms. Messina has also been an Apprentice Artist at Opera Saratoga in Saratoga Springs, NY. There, she was featured in many concerts, premiered the role of Little Red in Curt Tucker and Nelson Sheeley's The Trial of B.B. Wolf, and sang the role of Lucy in Menotti's one-act opera The Telephone. Recently, Ms. Messina performed the role of Musetta in Opera Columbus' production of La Bohème. Ms. Messina joins the 2013/14 Kentucky Opera Studio Artist Program performing the role of Mary inThe King's Man (world premiere) and Musetta in La Bohème for the run-out performances in Owensboro, KY and Lafayette, IN. In January of 2014, Ms. Messina will make her main-stage debut with Opera Carolina in Charlotte, NC, as Nella in Gianni Schicchi.
Donna Elvira - Marian Vogel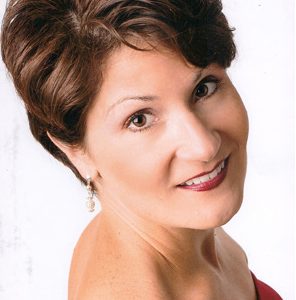 Hailed as, "thrilling" ,"surprisingly powerful," and "bursting with dramatic intensity" , lyric soprano, Marian Vogel has been recognized as a gifted performer both on the concert and on the operatic stage. She has debuted in Carnegie Hall under the baton of composer/conductor John Rutter performing both the Mozart Requiem and Rutter's Magnificat. Ms. Vogel has performed on several occasions with the Cleveland Orchestra at Severance Hall, most recently in their groundbreaking production of "The Cunning Little Vixen." Other notable concert appearances include: the Requiems of Verdi, Brahms, Mozart, Faure, and Rutter, Beethoven's Ninth Symphony, Mahler's Symphony No. 4, La Petite Solenelle (Rossini), Regina Coeli (Mozart), Mozart's Grand Mass in C Minor, the Poulenc Gloria, Exsultate Jubilate (Mozart), Les Nuits d'Ete (Berlioz), Knoxville Summer of 1915 (Barber), Four Last Songs (Strauss), Concert Suite from Porgy and Bess (Gershwin), and Carmina Burana (Orff). Described as "exquisite," "vocally alluring," and "irresistible," Marian has toured extensively as a soloist, both in the United States and in Europe. Ms. Vogel is a two-time first prize winner of the Metropolitan Opera National Council District Auditions and the winner of the Belle O. Morse Young Artist Award given by Cleveland Opera and is a graduate of the University of Cincinnati, College-Conservatory of Music. Upcoming engagements include Donna Elvira in Don Giovanni, Micaela in Carmen, and the soprano soloist in The Peacemakers.
Masetto and Commendatore - Michael Young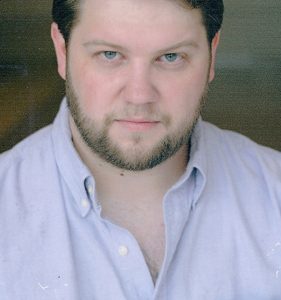 Baritone,Michael Young, is a Cortland, OH native. He sang the role of Marcello in OWR's production of La Boheme last year and Scarpia in their 2011 production of Tosca. He has performed with Central Ohio Symphony as the Baritone Soloist in Carmina Burana and the Corporal in Daughter of the Regiment with Dayton Opera. He graduated with his Bachelors and Masters of Music degree at the University of Cincinnati College Conservatory of Music. Mr. Young was awarded First Prize in the Junior Division at the 2010 Palm Beach Opera Vocal Competition. Other roles that Mr. Young has performed include George Milton in Of Mice and Men, Herald in Otello, Musiklehrer in Ariadne aufNaxos, Papageno in Die Zauberflote, L'Arbre in L'enfant et les sortligeges, and Apollo in L'Egisto.