Italian libretto by Giuseppe Giacosa and Luigi Illica
Adapted from the novel Scenes de la Vie Bohème by Henri Murger

ACT I

It is Christmas Eve in Paris in the 1890s and Rodolfo, the writer, and Marcello, the painter, are trying to concentrate on their work in a frigid garret. Marcello suggests feeding the furniture to their hungry stove but Rodolfo offers up his five-act play as a sacrifice to their comfort. A third companion, the philosopher Colline, arrives in time for the drama's last flickers of warmth. He complains that his efforts to raise some cash have been thwarted by the fact that the pawn shops are closed on Christmas Eve and he has been unable to sell any of his books. Schaunard, a musician and the fourth member of this band of Bohemians, enters with a swarm of young boys bearing food, wine, and firewood. He has gotten paid for serenading a rich Englishman's ailing parrot, whose demise he has managed to advance. As the quartet settles down to enjoy the fruits of his labors the landlord, Benoit, knocks at the door demanding this quarter's rent money. They ply him with wine and get him to admit his prowess with the young ladies of the area. Feigning horror and disgust at his philandering they oust him from the premises without his rent money. They decide to spend their newfound wealth with an evening on the town. Rodolfo stays behind to finish a newspaper assignment, promising to join them later at the fancy Café Momus. As he works, another knock is heard at the door. It is their upstairs neighbor, Mimi. Her candle has gone out and she asks Rodolfo to relight it. The candle goes out again, and she has dropped her key. Rodolfo blows out his candle and pockets her key as they search for it on the floor in the dark. He finds her hand instead and, warming her cold hand in his, realizes that she is not well. He tells her of his dreams of becoming a famous writer. She replies that she is only a simple seamstress who makes flowers for other people's finery, but is happy in her tiny room at the top of the stairs as from there she can see the first rays of the spring sun and the real flowers they bring. They fall in love standing in the moonlight coming through the garret window and leave together to join the others at the café.

ACT II

On a street thronged with celebrants and peddlers Schaunard is haggling for a used instrument, Colline is buying some old books, and Marcello is flirting with the young girls in the crowd. Children are pestering theirmothers to buy something from Parpignole, the toy seller. Rodolfo purchases a small bonnet for his new love and the quartet reunite in the Café Momus. As Rodolfo introduces them to Mimi, Marcello's old flame Musetta arrives with her newest lover, the wealthy Alcindoro. She does her best to make him jealous with her fashionable and expensive gown. She stages a scene over an ill-fitting shoe and sends Alcindoro off to replace it while she and Marcello make up. When the Maitre d' presents the Bohemians with the bill for their lavish banquet they realize they have already spent all of Schaunard's earnings. Musetta tells him that her "friend" will pay it when he returns. In the meantime they all beat a hasty retreat with the shoeless Musetta carried aloft by the boys followed by the love-struck Rodolfo and Mimi.

ACT III

It is now mid-winter. Musetta and Marcello are living in a small inn by a gate to the city. Rodolfo has been staying with them. Day workers and those with items to sell arrive to be admitted by the customs officers. They are followed by Mimi, whose full-blown consumption is very apparent. She asks Marcello to come out and talk, to her revealing that she and the jealous Rodolfo have separated after much bickering. When Rodolfo comes out, he tells Marcello the reason he left Mimi was because he knewhow ill she was and there was nothing he could do to help her. Mimi, who has been hiding in a small shelter, learns he still loves her. She reveals herself and lets Rodolfo know that she bears him no ill-will and they should remain apart. However, they are overcome by their mutual love and agree to remain together until the spring. Their expressions of love are contrasted with an argument between Musetta and Marcello who are in the midst of breaking up again.

ACT IV

The two men are again living together in the garret. Marcello and Musetta have remained apart and Mimi and Rodolfo have again separated. The two mourn their lost loves until they are cheered up by the arrival of Schaunard and Colline, again with food and wine. Their merriment and horseplay are interrupted when Musetta comes with news that Mimi is close to death. She is just outside on the landing and the men bring her in and try to make her comfortable. As Mimi and Rodolfo remember the happy times that they had together, Musetta sends Marcello off to sell her earrings to buy some medicine that might ease Mimi's pain and Colline sets off to sell his precious coat for a few things to comfort the dying Mimi. Schaunard goes out on the landing to give the two lovers some private time together. When everyone returns Mimi seems to have fallen asleep. Rodolfo goes to pull the curtains across the windows to shade her eyes from the light. Schaunard realizes that Mimi has actually died, but no one seems to know how to tell Rodolfo. As he turns from the windows he understands from their frozen silence that he has lost her forever and throws himself on her unresponsive body as he cries her name.
Marian Vogel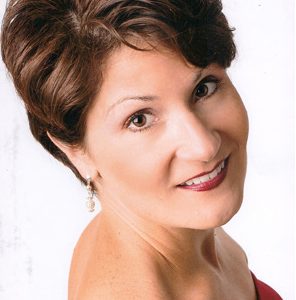 Marian Vogel (Soprano), was last seen on the OWR stage in the title role in their 2011 production of Tosca. Regarded as "resplendent both vocally and dramatically," Ms. Vogel is quite at home on the operatic stage and had frequent appearances with Cleveland Opera. She made critically acclaimed performances as Violetta (La Traviata), Cio Cio San (Madama Butterfly) and the title role (Tosca). The Cleveland Plain Dealer described her as "magnetic" & " a glamorous and poignant Violetta who responds to every nuance in the score." A versatile performer, Ms. Vogel has performed such roles as Mimi and Musetta (La Bohème), Susanna (Le Nozze di Figaro), Zerlina (Don Giovanni), Pamina (Zauberflote), the Mother (Amahl and the Night Visitors), and a wealth of Gilbert and Sullivan heroines such as Josephine (H.M.S. Pinafore), Yum Yum (Mikado) and Patience (Patience). Marian has toured extensively as a soloist, both in the United States and in Europe. Ms. Vogel is a two-time first prize winner of the Metropolitan Opera National Council District Auditions
Alex Richardson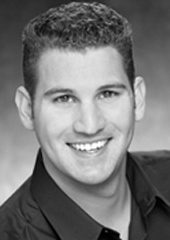 Alex Richardson (Tenor), was also on the OWR stage in the 2011 production of Tosca as Cavaradossi. Experienced and well skilled, with a vibrant presence of sound best describes Alex Richardson's vocal artistry. He has sung the roles of Alfred (Die Fledermaus) with Opera Southwest and Will Tweedy (Cold Sassy Tree) with Amarillo Opera. He made his European debut singing Alfredo (La Traviata) with Festival Lyrique-en-mer/Festival de Belle-Île, France. Included among his roles performed are Fenton (Falstaff), Camille (The Merry Widow), Rodolfo (La Bohème) and the title role (Albert Herring). In past seasons, Alex Richardson has debuted with Toledo Opera as Scaramuccio (Ariadne auf Naxos) and was presented in concerts in Florida with Dicapo Opera. He also sang a role debut of Werther in Denton, TX and Rinuccio (Gianni Schicchi) with the Northern Lights Music Festival. Mr. Richardson holds a BM from the University of Colorado and an MM from The Manhattan School of Music; and was a Studio Artist at Central City Opera and apprenticed with The Santa Fe Opera for two seasons.
Lauren Frey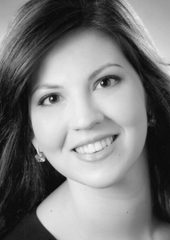 Lauren Frey (Soprano) a Pittsburgh, PA native, was named the winner of the Vocal Division in the esteemed Philadelphia Orchestra's Albert M. Greenfield Competition. In 2012, she won the Metropolitan Opera National Council District Auditions. She was a Young Artist with Lyric Opera Weimar in Germany this summer, where she performed Donna Elvira (Don Giovanni). As a Young Artist with Opera Theater Pittsburgh in 2012, she premiered Daron Hagen's opera, Night Caps. Other opera credits include Tina (Flight), the title role in Alcina, Die Erste Dame (Die Zauberflote), Fiordiligi (Cosi fan tutte), Micaela (Carmen), and Coaxer (The Threepenny Opera). Lauren is a graduate of Westminster Choir College with a Master and Bachelor of Music in Voice Performance, and studies with Metropolitan Opera soprano, Sharon Sweet.
Michael Young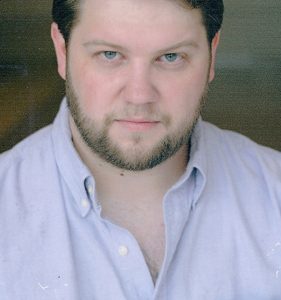 Michael Young (Baritone), is a Cortland, Ohio native. He sang the role of Scarpia in OWR's 2011 production of Tosca. He has performed with Central Ohio Symphony as the Baritone Soloist (Carmina Burana) and the Corporal (Daughter of the Regiment) with Dayton Opera. He graduated with his Bachelor and Masters of Music degrees at the University of Cincinnati College Conservatory of Music. Mr. Young was awarded First Prize in the Junior Division at the 2010 Palm Beach Opera Vocal Competition. Other roles that Mr. Young has performed include George Milton (Of Mice and Men), Herald (Otello), Musiklehrer (Ariadne auf Naxos), Papageno (Die Zauberflote), L'Arbre (L'enfant et les sortileges), and Apollo (L'Egisto).
Jason Budd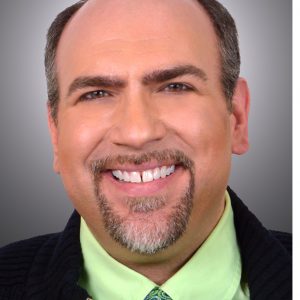 Jason Budd (Baritone), is receiving accolades and recognition for his buffo performances. In a recent performance as Bartolo (Il Barbiere di Siviglia) with the Michigan Opera Theatre, the Detroit Free-Press exclaimed, "Jason Budd as Bartolo was the definition of a buffa bass: rotund, blustery, funny, with an alluring, deepchested voice." Most recent engagements include Falstaff (The Merry Wives of Windsor), Il Barbiere di Siviglia with Opera Western Reserve where he shared the stage with his college friend Lawrence Brownlee in their hometown of Youngstown, Ohio, Benoit/Alcindoro (La Bohème), and Bartolo (Le Nozze di Figaro). As a director, Mr. Budd has staged three productions with Valley Lyric Opera, La Bohème in 2010, La Traviata in September 2012 and Rigoletto in September 2013.
Joel Herold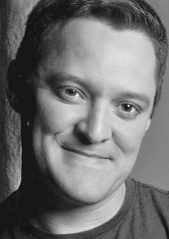 Joel Herold (Baritone), who currently resides in Pittsburgh, PA, will make his OWR debut this year as Schaunard. This past summer, he sang under the baton of William Crutchfield at Bel Canto at Caramoor. In January, he performed with the Santa Fe Concert Association as Le Roi (Cendrillon). Other roles include Antonio (Le Nozze di Figaro), Pish-Tush (The Mikado), Dandini (La Cenerentola), Frank (Die Fledermaus), Dmitri (The Music Shop), Papageno (Zauberflote) and Belcore (L'Elisir d'Amore). Mr. Herold was a Midwest Regional Finalist in the 2011 Metropolitan Opera National Council Auditions, won 6th place in the Shreveport Singer of the Year Competition, was given the Kaplan Scholarship by the Connecticut Opera Guild, and was a National Semi-finalist in 2007's Metropolitan Opera National Council Auditions. Mr. Herold attained a Master of Music in Vocal Performance at the University of Tennessee and a Bachelor of Fine Arts with honors at Carnegie Mellon University
Robert Pierce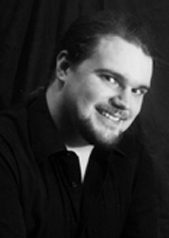 Robert Pierce (baritone) is an Ohio native with experience in both opera and musical theater. Mr. Pierce is the Director of OWR's Young Artists program. He sang the role of Fiorello in last year's production of The Barber of Seville. He has previously performed with Nightingale Opera Theatre, Solon Center for the Arts, Beck Center for the Arts, Westerville Symphony, Cleveland Institute of Music, and Otterbein Opera Theater. Opera:The Apothecary (title role), Ariadne auf Naxos (Major Domo/Truffaldino), The Merry Wives of Windsor (Mr. Ford), Amelia Goes to the Ball (The Husband), The Barber of Seville (with Lawrence Brownlee), Street Scene, La Traviata, Tosca, Madame Butterfly, andCarmen. Mr. Pierce holds degrees in vocal performance from the Cleveland Institute of Music & Otterbein University.
Patrick Niess
Patrick Niess (Tenor), is currently a Vocal Performance major at Youngstown State University. Mr. Niess is also an Opera Western Reserve Young Artist. He was last seen onstage as the Witch (Hansel and Gretel) in University Theater's 2013 production. Other opera and musical theater roles include Gastone (La Traviata), Soldier (L'Elisir d'Amore), Roger (Rent), and Doc/Gladhand (West Side Story). Mr. Niess also performed in Easy Street Productions' The Music Man, Hello Dolly!, and Godspell. He also performs at Ballet Theatre Shenango Valley.
William Andrews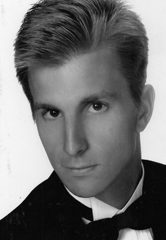 William Andrews (Tenor), a Pittsburgh native, graduated from Muskingum University where he was co-principal trumpet in the orchestra. After completing his university studies where he was awarded the Mary Bartlett Reynolds Award for excellence in music, he was encouraged to seriously pursue his vocal studies. In the past four years, he has performed a vast array of both traditional and contemporary operas such as Sam (Susannah), the title role (The Tales of Hoffmann), Alfredo (La Traviata), Nemorino (L'Elisir d'Amore), Rinuccio (Gianni Schicchi), Tamino in (Die Zauberflöte) under the baton of the late maestro Sydney Harth, and the title role (Pygmalion). In 2011, he was awarded the first prize in a singing competition with the Opera Theater of Pittsburgh and was given the role of Rodolfo in the world premiere of Alberto Garcia Demestres' The Honeymoon Suite at their Summerfest. The following year, he played the role of Don José in Carmen with Undercroft Opera, and Buster Peeves in a world premier of Penthouse Suite with Opera Theater of Pittsburgh. Mr. Andrews studies voice under Ross Dacal.
James Binion Jr.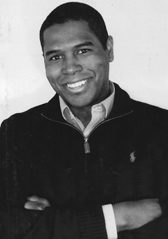 James Binion, Jr. (Lyric Baritone), was born in Memphis, Tennessee, reared in Atlanta, Georgia, and now resides in Cleveland, Ohio. He earned a Bachelor of Arts degree from Morehouse College in Atlanta and a Masters in vocal performance from Cleveland State University. James has performed nationally and internationally with the Atlanta Boy Choir, Morehouse College Glee Club, and the Atlanta Opera. Some of his recent engagements include Marullo (Rigoletto) with Opera Circle, Cleveland, Ceprano (Rigoletto) with Valley Lyric Opera, and a guest performance for NASA and John Glenn commemorating 50 years of Americans in space. Aside from performing, James has also worked as a speech coach for local news station WEWS.
Rhea Olivaccé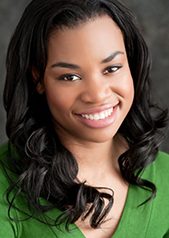 Rhea Olivaccé (Soprano), is known for her "wonderfully warm lyric soprano voice." She has performed the roles of Tatyana in Tchaikovsky's Eugene Onegin and Mimi in Puccini's La Bohème, both conducted by Martin Katz at the University of Michigan Ann Arbor. Other roles at UMAA include La Contessa (Le Nozze di Figaro) and Suzel (L'amico Fritz). She appeared as an Apprentice Artist with Des Moines Metro Opera in 2011 where she covered Musetta in La Bohème and Sarasota Opera in 2012. In 2008, she made her international debut in recital at the Concertgebouw in Amsterdam, Netherlands as well as her Carnegie Hall recital debut.
John Gray Watson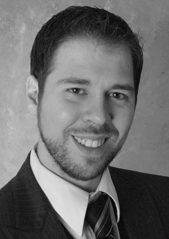 John Gray Watson (Baritone), a Northeast Ohio native, is happy to be engaged in Opera Western Reserve's upcoming production of La Bohème. His recent performances include Figaro (The Barber of Seville) with Opera Circle and a Gilbert and Sullivan gala with the Lakeside Symphony Orchestra. He made his professional debut as Antonio (Le Nozze di Figaro) with the Duke Symphony Orchestra. Mr. Watson attended the "Oberlin in Italy" program, in which he performed in a concert series that toured through parts of Tuscany. His operatic roles include Marcello (La Bohème) the Judge (Trial by Jury), Nardo (La fintagiardinera), Elviro (Xerxes), Musiklehrer, Harlequin (Ariadne auf Naxos), Papageno (Die Zauberflöte), Peter (Hänsel und Gretel), Frank (Die Fledermaus), Somarone (Béatrice et Bénédict) and the Poet (Prima la musica poi le parole). Mr. Watson is a graduate of the Cleveland Institute of Music.