ACT I
Violetta Valéry, a young courtesan, famous in the Parisian high society, throws a party in her home. Here, Gaston, Viscount of Letorières, introduces a new admirer to her, Alfredo Germont. He confesses that the moment he saw her, he was fascinated by her beauty and intelligence, though he has never had the courage to tell her. He toasts in her honor before the whole crowd.
Suddenly, she almost faints and everyone jumps in to help, but she asks them to go away. However, Alfredo remains and sincerely declares his love for her. At first she treats him with indifference, trying to reject him, but then realizes that she has never known true love and wonders whether this provincial, honest young man will be able to convince her to love him.
He whispers words of love, warning her that her adventurous life will ruin her health. Violetta knows this, because she is suffering from tuberculosis, but she does not accept the truth and prefers to continue living in luxury and endless parties.
To have the chance to talk to him again, she gives him a flower telling him to return it when it has faded, in hope that they will meet soon. 
Act II
Violetta and Alfredo have been together for three months and have withdrawn to a country house to escape their previous life. Alfredo discovers, however, that Violetta is selling all her belongings to secure their livelihood. Upset that he had not thought of this aspect of their relationship, he decides to go to Paris to raise money.
Meanwhile, Violetta receives an invitation to a ball organized by her friend Flora. But she has abandoned that lifestyle, gave up all parties for Alfredo's sake, and no longer wishes to assume the role of a courtesan. While Alfredo is away, his father, Giorgio Germont, arrives at the house. Alfredo had hoped that Violetta's promise to give up her life as a courtesan would persuade Germont to bless their relationship. Even though he discovers that Violetta is a kind and selfless woman, Germont asks her the impossible: to break up with his son. At first, Violetta refuses, but then she finds out that Alfredo has a sister who is getting married and her fiancé would never accept to form an alliance with a family in disgrace. Violetta understands that her status as a courtesan and her relationship with Alfredo could compromise the young girl's future. Grieved, she decides to give up Alfredo and asks Germont to promise her that after she dies, he will explain to his son the reason why she leaves him now.
Alfredo returns and receives a letter of separation from Violetta. Then, Germont reappears to speak privately with his son. He pleads with him to return home. Unmoved by his father's request, Alfredo sees Flora's invitation to the ball and angrily decides to go there to ask her for some explanations. 
At Flora's ball, people are talking about Violetta's break up with Alfredo. Violetta arrives accompanied by Baron Douphol. Blinded by jealousy, Alfredo appears. Thinking that the Baron is Violetta's new lover, Alfredo challenges him to play and rebukes him repeatedly. Alfredo is followed by his father, who tries to temper him. Extremely troubled by the encounter with Alfredo, Violetta asks to speak to him privately.
When everyone else retires, Alfredo secretly asks Violetta to run away with him. She refuses, hiding the promise she had made to his father. She lies to him that her new lover is Baron Douphol. In anger, Alfredo publicly humiliates Violetta, throwing money at her feet and saying he has repaid her. Giorgio Germont, who witnessed the scene, along with everyone else, violently rebukes him and the Baron challenges him to a duel.
Act III
Violetta, having spent all of her money, lives her last moments in a modest Paris apartment. The only ones who stay by her side are Annina and Dr. Grenvil, who tells Annina that Violetta has merely a few hours to live. The carnival is underway in the streets of Paris and the cheers of the masqueraders can be heard. Violetta sends Annina to give the last bit of money she has to the poor, so that she may be alone to read a letter from Giorgio Germont.
Full of remorse, he confesses that he had written to his son about her sacrifice and that they will soon come to visit her. Their return occurs too late, because Violetta is going through the final stages of her illness. Alfredo confesses once more his love for Violetta, who dies comforted by the thought that she has received the forgiveness of the man she loved.
Jessica Stecklein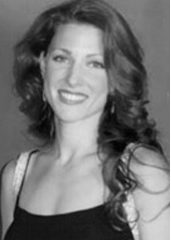 Lyric Coloratura Soprano, Jessica Stecklein, was recognized by the Washington Post as "Washington's gift to opera," possessing a unique voice of angelic beauty imbued with a luscious richness that has always succeeded in moving and delighting her audiences. She has enjoyed popular and critical acclaim in all of her performances: the role of Gilda in the fourth act of Rigoletto, Essy Baker in the premier of Democracy and as Pamina in Die Zauberflote with the Washington National Opera; Blanche in Dialogues of the Carmelites with Opera International, as well as Il Puritani for their Operatic Vocal Gala. Ms. Stecklein performed Samuel Barber's Knoxville, Summer of 1915 with the National Symphony as the winner of their Young Soloists Competition at the Kennedy Center, and also performed Ravel's L'Enfant et les Sortileges and Gounod's Messe Solonelle. She recorded "Belle Nuit" from The Tales of Hoffman with Denyce Graves for PBS Television and performed with her in Grendel at Lincoln Center and at Los Angeles Opera where she was a Resident Artist. Other roles include Mozart's Mass in C Minor and Handel's Messiah performed at the Kennedy Center. Her most recent performance was La Traviata, Opera International at The Music Center at Strathmore in July.
Rachael Pavloski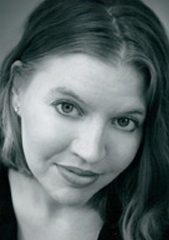 Rachael Pavloski, mezzo-soprano, has a master's in vocal performance from the Cleveland Institute of Music and a bachelor's degree in music education from the University of Toledo. She recently made her Canton Symphony debut as an alto soloist in Bach's Cantata No. 79 and was the mezzo-soprano soloist in Mendelssohn's Lobgesang. She has performed in the Opera Cleveland Chorus for several seasons. In addition, Ms. Pavloski has also sung with the Cleveland Opera Chorus, Akron Symphony Chorus, and Akron Lyric Opera Theatre Chorus. In 2007, she was awarded The Daniel Curtin Award for chorister of the year by Opera Cleveland. Roles that she has performed include: Lucy in Threepenny Opera, Johanna in Sweeney Todd, Irene Molloy in Hello Dolly, Kate Pinkerton in Madama Butterfly, Ramiro in La Finta Giardiniera, and various roles in the opera scenes at the Cleveland Institute of Music. Ms. Pavloski is also a vocal instructor at Hiram College.
Victoria (Munoz) Fiutowski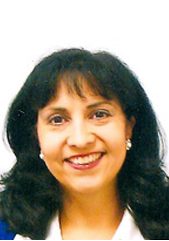 Victoria (Munoz) Fiutowski grew up in New York City where she sang in the Collegiate Chorale (an adult madrigal group) while still in high school. She later joined the Oratorio Society, and was a member of the Springfield (Massachusetts) Symphony Chorus and Richmond Symphony Chorus. While in college, she played the leading female role in the original musical, Circus by William Joel, to excellent reviews. She has studied voice under Adriana Harding in Washington, DC and Suzanne Peck (of the Waverly Consort) and is presently under the tutelage of Dr. Lee of YSU. Mrs. Fiutowski has worked as a high school art teacher and was a drama coach. She is a member of the Stambaugh Chorus.
Shafica Kaleel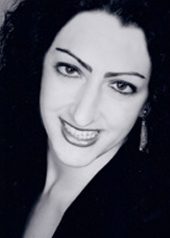 Shafica Kaleel, soprano, graduated from Youngstown State University this past spring with a B.A. in English and a minor in Music. While at YSU, she performed in several opera productions. In 2008, Shafica sang selected opera scenes from Eugene Ongin and Albert Herring with the Dana Opera Workshop. She performed the role of Laurie Moss in The Tender Land and Yum Yum in The Mikado for YSU. In November of 2009, Shafica was in the chorus for Opera Western Reserve's Main Stage production of Carmen and sang the role of Frasquita for the Young Artist Mini-Main Stage production. In addition, Shafica was a member of the Dana Vocal Society and is actively involved in Opera Western Reserve's Young Artist Program.
Kathryn Copeland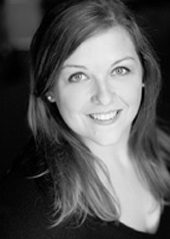 Soprano Kathryn Copeland earned a B.M. at Westminster Choir College, NJ and a Postgraduate Diploma at the Royal Academy of Music, London. During her time in the UK, Kathryn sang concerts at Buckingham Palace, St. Paul's Cathedral, the Royal Albert Hall, and St. Martin-in-the-Fields. She regularly performed with the Gabrieli Consort, English Concert, the BBC Singers, the Philharmonia Orchestra, the Orchestra of the Age of Enlightenment, the Brompton Oratory Choir and has toured the UK and Damascus, Syria with the All Souls Orchestra. She has had the privilege of singing under several famous conductors, most recently Sir Colin Davis, Kent Nagano, Esa-Pekka Salonen, and the late Richard Hickox. Kathryn has presented the soprano solos in Bach's Cantatas, Christmas Oratorio, St. John Passion and St. Matthew Passion, Brahms' Ein Deutsches Requiem, Couperin's Lecon de tenebres, Faure's Requiem, Handel's Messiah and Ode to St. Cecelia's Day, Mendelssohn's Hear my Prayer and St. Paul Oratorio, Rossini's Stabat Mater, Schoenberg's String Quartet No. 2 and Vivaldi's Gloria.
Timothy M. R. Culver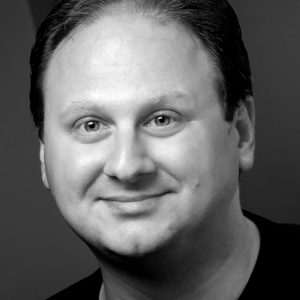 Timothy M. R. Culver has performed with the Cleveland Opera, Lyric Opera Cleveland, Lansing Lyric Opera, Porthouse Theatre, Huron Playhouse and the Cleveland Orchestra. Some recent roles include Edgardo in Lucia di Lammermoor, Il duca di Mantua in Rigoletto, Alfredo in La Traviata, and Nemorino in L'elisir d'amore. At Opera Theatre of Lucca in Italy, Mr. Culver performed and studied under the direction of internationally renowned baritone, Lorenzo Malfatti. He also sang in the U.S. premiere of Erwin Schulhoff's H.M.S. Royal Oak with the Cleveland Chamber Symphony. In 2002, Mr. Culver began as an Assistant Professor of Voice at the Hugh A. Blauser School of Music at Kent State University, where he earned both his Bachelor's and Master's degrees. Currently, he resides in Stow, Ohio with his wife and three children.
Brian Keith Johnson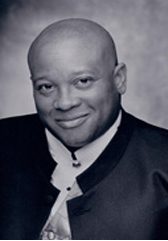 Brian Keith Johnson, As a member of Actors' Equity Association, has performed a variety of musical theatre roles ranging from Jim in Big River to Pilate in Jesus Christ Superstar. Operatic roles include: Tonio in Pagliacci, Almaviva in Le Nozze di Figaro, Marcello in Rigoletto, Sharpless in Madama Butterfly, Opera Western Reserve; Henry Box Brown/Frederick Doublass in Vanqui, Opera Columbus; The Kaiser in Der Kaiser von Atlantis, Cleveland Public Theatre; Masetto in Don Giovanni, Valentin in Faust, Cleveland Opera; Bellomy in The Fantasticks, Dewain in I Was Looking at the Ceiling and Then I saw the Sky, Belcore in Elixir of Love, Figaro in Barber of Seville, Lyric Opera Cleveland; Figaro in Il Barbiere di Siviglia, Giovanni in Don Giovanni, Peter in Hansel und Gretel, Count Almaviva in Le Nozze di Figaro, Duke Symphony Orchestra; Crown in Porgy and Bess, Michele in Il Tabarro, Union Avenue Opera. Mr. Johnson also has an extensive concert performance history.
Enrique Bernardo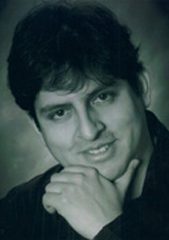 Peruvian Enrique Bernardo,tenor/pianist, has performed the roles of Nemorino, Elixir of Love with Undercroft Opera; Briguella, Tanzmeister, Ariadne auf Naxos and Alfredo, La Traviata with Cleveland Institute of Music; and Count Almaviva, Barber of Seville with Erie Opera Theatre. He has performed with Pittsburgh Opera in several choruses. Bernardo will be joining OWR's Young Artist program this fall, singing the role of Alfredo in their Mini Main-Stage production of La Traviata.
Robert Pierce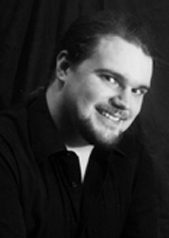 Robert Pierce, baritone, is a native of Painesville, Ohio. He has sung the title role in Haydn's The Apothecary, Claudio Beatrice et Benedict, Mr. Ford The Merry Wives of Windsor, Husband Amelia Goes to the Ball, and Frank Die Fledermaus. He has also sung in the Opera Cleveland chorus and as a soloist with the Westerville Symphony. In 2008, Mr. Pierce graduated with a Bachelor of Music dgree from Otterbein College, and he currently attends the Cleveland Institute of Music in the studio of Clifford Billions and is the Educational Outreach Associate Director for OPERA Western Reserve.
Max J. Pivik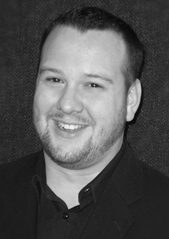 Max J. Pivik, baritone, has appeared in productions with the Dana Performing Arts Series, Opera Circle of Cleveland, Valley Lyric Opera, and OPERA Western Reserve. Mr. Pivik is the Educational Outreach Director for OPERA Western Reserve. He currently serves as the Music Director and Choral Conductor at Trinity United Methodist Church in Youngstown Ohio. As a successful competitor Max has won numerous NATS competitions including, First Place at the 2009 Great Lakes Region NATS competition. He is also a winner of the Dana Young Artist Competition.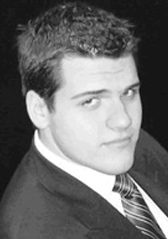 Baritone Trevor Coleman is a major in Vocal Performance at Youngstown State University's Dana School of Music. Trevor was last seen in The Mikado as Pooh-Bah. He also performed in The Tender Land as Grandpa Moss. Trevor is a graduate of Boardman High School and has been seen in their productions of Little Shop of Horrors and Beauty and the Beast. Trevor has also performed at Bob Jones University in Rigoletto.
Auctioneer/Priest - Thomas O'Donnell
Dancers - Charis Kasler & Gary Copley