Setting: The action takes place in the early 20th century in and around Butterfly's house on a hill near Nagasaki, Japan.
Lieutenant B.F. Pinkerton, an officer in the U.S. Navy, is captivated with Cio-Cio San, a young geisha. Pinkerton's desire for Butterfly is so strong that he would do anything to have her. He therefore arranges through Goro, a marriage broker, to marry her in a Japanese wedding ceremony.
Sharpless, the American Consul at Nagasaki, recognizes that Pinkerton is not truly in love with Butterfly, but rather is entranced by the young geisha's fragile beauty and innocence. Sharpless also recognizes that Butterfly truly loves Pinkerton, and he warns Pinkerton not to marry her. Pinkerton, overwhelmed with desire for Butterfly, dismisses Sharpless' warnings, and the marriage ceremony is performed. Together, Butterfly and Pinkerton face the scorn of her family, and the foreboding caution of Sharpless, who realizes the improbability of the union.
Pinkerton is called back to America and Butterfly patiently and confidently waits for him to return to Nagasaki. She is kept company throughout her long vigil by Sorrow, her son by Pinkerton, and her handmaiden Suzuki. Eventually, Pinkerton returns to Nagasaki. But it is not the joyous reunion of which Butterfly had dreamed. She is devastated to hear that Pinkerton has arrived on the shores of Nagasaki with a new American wife. In anguish and despair, the heartbroken Butterfly ends her life. 
Gio-Gio San/Butterfly - Misook Yun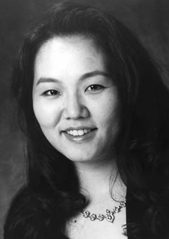 Misook Yun, has been praised as a singer of "exquisite clarity" and "virtuosity." Yun, a lyric soprano, has performed in Italy, Austria, South Korea & the U.S. An accomplished operatic performer, Yun has performed in the roles of Cio-Cio San, Mimi and Nedda, Tosca, Santuzza, Micaela, Violetta, Suzel, Genevieve, High Priestess Aida, Musetta & Adina. As a concert soloist, Yun's major performances include Chants d'Auvergne, Elija, A Midsummer's Night's Dream, Faure's Requiem, Bachianas Basilerias No. 5, Schubert's Mass in G, Mozart's Requiem, & Messia. She has given solo recitals in Oregon, Virginia, Mississippi, Arkansas, Pennsylvania & Ohio. Ms. Yun is making a debut as Mimi with Rogue Valley Opera, Oregon in May 2008. She is an associate professor at the Dana School of Music, Youngstown State University.
Suzuki - Irene Roberts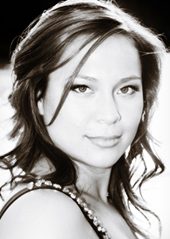 Irene Roberts makes her debut this season as Suzuki in Madama Butterfly with Opera Western Reserve in Youngstown, Ohio. This fall she is also performing Hansel in Hansel and Gretel with the Opera Cleveland outreach program. Ms. Roberts will be performing with the Fairfax Choral Society on November 1st in the world premiere of Wilberg's Requiem and Britten's Rejoice in the Lamb led by the Mormom Tabernacle Choir conductor, Craig Jessop. She has been selected to be a part of the resident artist program at Palm Beach Opera this season. She will begin with Giovanna in Rigoletto on the main stage and participate in productions of Norma and Le Nozze di Figaro. In March 2009, she will perform the title role in Cinderella with Townsend Opera Players in Modesto, California.
Lt. Pinkerton - Clayton Hilley
Clayton Hilley, tenor, is pleased to debut as Pinkerton in his favorite opera, Madama Butterfly. Other operatic roles include Hoffmann in Les Contes d'Hoffmann, Alfredo in La Traviata, Don Jose in Carmen, and Froh in Das Rheingold. He has been a Young Artist with the Indianapolis Opera Ensemble, Chautauqua Opera, La Musica Lirica in Italia, and Opera in the Ozarks. As a tenor concert soloist, Clayton has performed Beethoven's Symphony no. 9, Bach's Magnificat, Mozart's Requiem, Dvorak's Stabat Mater, and Handel's Messiah. He has also had the pleasure of presenting in recital Leos Janacek's song cycle The Diary of One Who Vanished. He currently pursues the Professional Studies Certificate at the Manhattan School of Music.
Sharpless - Brian Keith Johnson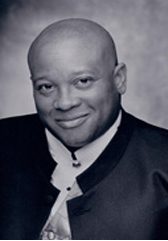 Brian Keith Johnson has performed many roles in opera and musical theatre. His roles include Tonio in Pagliacci, Marcello in La Boheme, and Count Almaviva in Le Nozze di Figaro with Opera Western reserve, Masetto in Don Giovanni and Valentin in Faust with Cleveland Opera; Belcore in The Elixir of Love and Figaro in The Barber of Sevillewith Lyric Opera Cleveland; Giovanni in Don Giovanni, Peter in Hansel und Gretel and Cound Almaviva in Le Nozze Di Figaro with the Duke Symphony Orchestra; Crown in Porgy and Bess with the Beck Center and Union Avenue Opera and Germont in La Traviata with the Carolina Master Chorale.
Vamadori/The Bonze - Max J. Pivik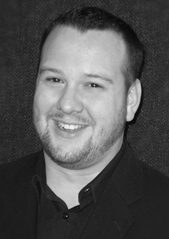 Max J. Pivik (Vamadori/The Bonze), a native of Pittsburgh, is a Senior Vocal Performance major at Youngstown State University. He has appeared in productions with the Dana Performing Arts Series, Opera Circle and Opera Western Reserve. Max's previous operatic roles include, The Husband in Amelia Goes to the Ball, Signor Deluso in Signor Deluso, Marullo in Rigoletto, Gianni Schicchi in Gianni Schicchi, Antonio in Le Nozze di Figaro, Dottore Grenville in La Traviata, Charbdis in The Golden Apple, and Peter in Hansel and Gretel. He also serves as the Assistant Music Director at Trinity United Methodist Church in Youngstown, Ohio. As a successful competitor Max won the Dana Young Artist Competition.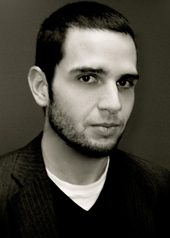 Matthew Miles, tenor, is a graduate of Boardman High School, in his fourth year at Youngstown State University and studies with Dr. Allan Mosher. Current operatic roles include The Lover in Amelia Goes to the Ball, Leon in Signor Deluso, Gherardo in Gianni Schicchi, and a professional debut as Borsa in Rigoletto with Opera Western Reserve. Matthew was a student of the Opera Theatre and Music Festival of Lucca, Italy in 2007 and 2008 under partial scholarship from the Youngstown Opera Guild. After graduation he plans to attend graduate school to attain his Master's and Doctoral degrees. He hopes to someday perform opera professionally as well as teach voice at the university level.
Kate Pinkerton - Carrie Minenok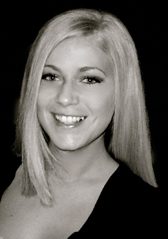 Carrie Minenok is in her third year as a vocal education major at Dana School of Music studying with Misook Yun. Carrie has performed as a solosit with the Dana Orchestra singing the Exsultate Jubilate in the Mozart Celebration Concert. She has been seen in the operatic roles of Clara in Signor Deluso, the title character of Little Red Riding Hood, Lauretta in Gianni Schicchi and Mademoiselle Warbewell in The Impresario. Carrie is the winner of the Giorgio Tozzi Scholarship and the Ohio Federation of Music Club Scholarship.
The Aunt - Lauren Hess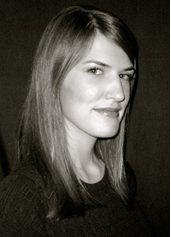 Lauren Hess is a senior vocal performance major at YSU from Poland, Ohio. Lauren received the Youngstown Opera Guild's Michael Abrams Scholarhisp in 2008, and the Giorgio Tozzi Scholarship for the 2007-2008 school year. Lauren made her operatic debut, singing the role of Zita in Puccini's Gianni Schicchi (2007) at YSU. She was a member of the chorus in OWR's productions of La Boheme (2005) andLe Nozze di Figaro (2006). She is one of OWR's Young Artists and also serves as the Assistant Director of Education for their community outreach program.
The Mother - Elizabeth Walker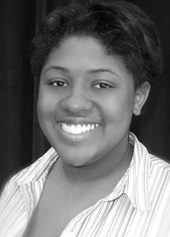 Elizabeth Walker (The Mother), mezzo soprano, is a junior vocal education major at Youngstown State University. Miss Walker is also working towards a minor in piano at the Dana School of Music. Her previous opera credits include The Friend in Amelia Goes to the Ball and Zita in Gianni Schicchi. Miss Walker has also performed in the chorus of Opera Western Reserve's Rigoletto. Originally from Natrona Heights, Pennsylvania, she is an active memver of the Zeta Tau Alpha sorority and the Dana School of Music Chorale.
The Cousin - Diana K. Farrell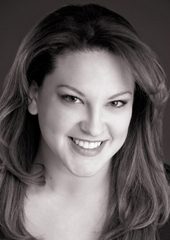 Diana K. Farrell (The Cousin), soprano, of Wilbraham, MA, Miss Farrel serves as the Director of Educational Outreach and Programming for Opera Western Reserve where she is one of the company's Young Artists. Recent operatic roles include the title role of Amelia Goes to the Ball, Madame Heartmelt in The Impresario, 2nd Knitter in Game of Chance and Countess Ceprano in Rigoletto. She received her M.M. from Youngstown State University as a student of Misook Yun, and is currently pursuing an Artist Diploma at the Cleveland Institute of Music with Mary Schiller.
The Imperial Commissioner - Joshua Caylor
Joshua Caylor, baritone, of Steubenville Ohio, has studied voice at the Dana School of Music for two years. In his time at YSU he has performed as The Chief of Police in Menotti's Amelia Goes to the Ball, The Rep in Barab's A Game of Chance, The Herald in Verdi's Rigoletto, Marco in Puccini's Gianni Schicchi, and King Ahasuerus in an original production of The Grand Design. He is grateful for this opportunity and for Opera Western Reserve's efforts to bring classical music to the general public.