A dramatic tale of love and betrayal, Pagliacci revolves around a commedia dell'arte troupe. Canio and Nedda are married, and the leads in the troupe along with Tonio and Beppe, however Nedda is secretly having an affair with Silvio.
Fearing Canio's anger, Nedda continues to hide the affair, and even goes as far to attempt to break it off with Silvio. Silvio and Nedda's love is strong, however, and they plan to run away together. Tonio, also in love with Nedda, confesses his love for her, but she turns him away, shaming him. In an act of revenge, Tonio tells Canio that Nedda is having an affair like he suspected.
During a performance, Canio confronts Nedda, and stabs her. Silvio attempts to save Nedda, running up on stage, but gets stabbed by Canio as well. The audience, not realizing it was real, claps until Canio screams at them, "the comedy is ended."
Canio - Christian Sebek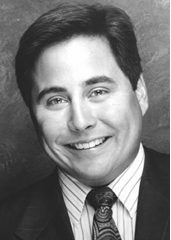 The New York Times hailed American tenor Christian Sebek as possessing a "marvelous voice." Having begun his operatic career as a baritone, Mr. Sebek brings a warm, rich quality to his "strong, bright and focused tenor" and is quickly making a name for himself in dramatic roles such as Turiddu, Cavaradossi, Pinkerton and Don Jose. His powerful sound packs "a high-pressure wallop" and "when he hits his high notes the tone is gorgeous." The New York Post noted Christian Sebek "was among the evening's most impressive voices and comedic actors."
He has performed principal tenor roles in world premieres of two operas,The Sandman by Thomas Cabaniss and Patience and Sarah by Paula M. Kimper. "Christian Sebek is absolutely wonderful as Nathanael [in The Sandman]." Christian Sebek recently debuted at Carnegie Hall in Messiah and has soloed in major choral works with orchestras around the metropolitan New York area, including American Chamber Ensemble, West Park Symphony, Long Island Opera and Brooklyn Symphony Orchestra.
Nedda - Dr. Misook Yun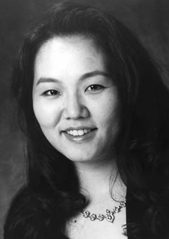 A lyric soprano, Dr. Misook Yun is a native of South Korea. As an active recitalist and soloist, Yun has performed in Italy, Austria, South Korea, and the United States of America. Her major solo performances include Canteloube's first series of Chants d'Auvergne, Mendelssohn's Elijah, Hear My Prayer, and A Midsummer Night's Dream, Faure'sRequiem, Villa-Lobos' Bachianas Brasileiras No. 5, Schubert's Mass in G, Mozart's Requiem, Bach's Magnificat, and Handel's Messiah.
An accomplished operatic performer, Yun has appeared in the title roles of Tosca and Madama Butterfly, Violetta from La Traviata, Adina in L'Elisir d'Amore, Suzel in L'Amico Fritz, Serafina in Il Campanello, Dorabella in Cosi fan tutte, Genevieve in Suor Angelica, High Priestess in Aida, and Musetta in La Boheme.
Yun's competition winnings include first prize of the Metropolitan Opera Competition of the Oregon District, the concerto competition at the University of Oregon, and first prize of the Paul & Lillian Petri Scholarship Competition. She was also the semi-finalist of Vera Scammon International Vocal Competition. She has studied and coached with Milagro Vargas, Gregory Mason, Lorenzo Malfatti, Mark Beudert, James Miller, Tae-Hee Cho, and Eun-Kyung Kim as well as participated in masterclasses with Martina Arroyo, Marcia Baldwin, and Norman Shetler. Dr. Yun is an associate professor at Youngstown State University, Ohio.
Tonio - Brian Keith Johnson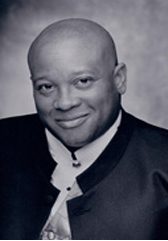 Brian Keith Johnson has performed many roles in opera as diverse as Figaro in Cleveland Opera On Tour's The Barber of Seville to Ford in The New Opera Festival di Roma's Falstaff. He has also performed a variety of Musical Theatre roles ranging from Jim in Big River to Father in Children of Eden. Other roles include Henry Box Brown and Frederick Douglass in Opera Columbus' World Premier of Leslie Burrs' Vanqui, the Kaiser in Cleveland Public Theatre's production of Viktor Ullmann's Der Kaiser Von Atlantis, Schicchi in Gianni Schicchi, Escamillo in Carmen and Almaviva in The Marriage of Figarowith The Tuesday Musical Club, The Pirate King and The Major General in The Pirates of Penzance with Cleveland Opera On Tour, Bellomy inThe Fantasticks, Dewain in I Was Looking At The Ceiling and Then I Saw The Sky and Belcore in The Elixir of Love with Lyric Opera Cleveland, Figaro in The Barber of Seville with The Duke University Symphony and Escamillo in Carmen with The Warren Philharmonic. His concert performances include excerpts from Die Zauberflote and La Cenerentola with The Cleveland Orchestra, Carmina Burana with both The San Jose-Cleveland Ballet and The Pittsburgh Ballet Theater, I Capuleti e i Montecchi with Cleveland Concert Opera, Porgy in Porgy and Bess, The Five Mystical Songs and Carmina Burana With The Akron Symphony, The Faure Requiem and Carmina Burana with the Youngstown Symphony, Crown in Porgy and Bess and Adam in The Creation with The Canton Symphony, The Brahms Requiem with The Duke Symphony and Beethoven's Ninth Symphony with The Ashland Symphony, The Mozart C Minor Mass with The Dayton Bach Society. Mr. Johnson is represented by Engdahl Artists International.
Silvio - Todd E. Ranney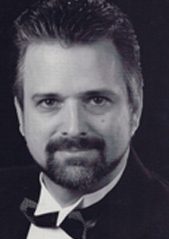 Todd E. Ranney has performed over 30 roles throughout the Midwest with the Michigan Opera Theater, Des Moines Opera, Iowa, Lyric Opera, Cleveland, Cleveland Opera, and Dayton Opera. Some of his roles include Figaro (Barber), Guglielmo, Papageno, Marcello, Silvio, Sharpless, Paquillo, and Carl Linden. He has been a featured soloist with the Cleveland Orchestra at both the Blossom Music Center and Severance Hall. He has also sung with the Symphony Orchestras of Dayton, Akron, Wooster, University of Akron, Cleveland Institute of Music, and the Cleveland Pops at Severance Hall. He has sung with Robert Page's The Cleveland Singers. He has served on the faculties of Heidelberg College as Opera Director and Instructor of Voice, The College of Wooster, and The University of Akron as a piano accompanist. He performed 11 seasons with Cleveland Opera as an Associate Artist and was featured in productions of Carmen, Die Meistersinger, Romeo and Juliet, Rigoletto, and H.M.S. Pinafore.
Mr. Ranney is currently the Director of Music Ministries and organist at The United Methodist Church of Wooster and is the founding Artistic Director of Akron Lyric Opera Theatre where he directed productions ofMadama Butterfly, Gianni Schicchi, and Cosi fan Tutti and appeared as Pooh Bah in it's 2003 production of Gilbert and Sullivan's Mikado. Also sought after as a stage director, last season Mr. Ranney directed productions of Carmen and La Boheme for Lorain County Community College and The Wooster Symphony respectively and also directedHansel and Gretel in February 2005 for BIOIA University in Los Angeles.
Beppe - Andre Bierman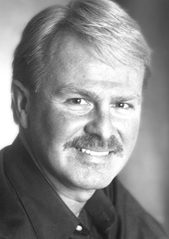 Tenor, Andre Bierman has established a reputation as a very versatile singer. His style displays variety, flexibility and warmth in various operatic roles and concert works. He brings life and believability to the characters from both Baroque opera and oratorio, to the great Bel Canto roles, and contemporary literature as well.
Mr. Bierman has sung with opera companies and orchestras in cities such as Chicago, Milwaukee, Detroit, Calgary, Alberta (Canada), Annapolis and Pittsburgh. European engagements have included performances in Vienna, Frankfurt, Hanover and Munich. Audiences in the United States and Europe have seen his portrayals which include: Tamino in The Magic Flute, Count Almaviva in Il Barbiere in Siviglia, Prince Ramiro in La Cenerentola, Nemorino in L 'Elisir d'Amore, Ferrando in Cosi fan Tufte and Alfredo in Die Fledermaus. He is in demand for concert appearances as The Swan in Carmina Burana, for Britten's Serenade for Tenor and Strings, and as tenor soloist in Handel's Messiah, Mendelssohn's, J.S. Bach's Christmas Oratorio,Saint John Passion, St. Matthew Passion and Rossini's Stabat Mater. His musical sensitivity enables Mr. Bierman's characters to come to life with passion, drama, and humanity, qualities which cause him to be a much sought- after solo recitalist, as well.
Townswoman - Ariel Benes
Ariel Benes at the time of performance was a student at YSU where she has appeared in Madama Butterfly and Hansel and Gretel. Dana Opera Workshop performances include The Merry Wives of Windsor, Little Red Ridinghood and Le Nozze di Figaro. Other performances include Youngstown Opera Guild's La Traviata and Valley Lyric Opera's Il Trovatore and La Boheme.
Townswoman - Kymberlie
Kymberlie Carbone at the time of performance was a Vocal Performance Major at Dana School of Music - YSU. She has appeared there in The Old Maid and the Thief and Madama Butterfly. Dana Opera Workshop performances include The Medium, The Merry Wives of Windsor and Little Red Ridinghood. She has appeared in the Youngstown Opera Guild's La Traviata and Valley Lyric Opera's Il Trovatore and La Boheme.
Townswoman - Heidi Davis
Heidi Davis at the time of performance was a senior Vocal Performance Major at YSU where she has appeared in Madama Butterfly, Hansel and Gretel, Dr. Faustus, Sideshow, The Prisoner of Second Avenue andRomance in D. Community Theatre productions include Cotton Patch Gospel, Joseph and the Amazing Technicolor Dream Coat, The King and I and Youngstown Opera Guild's La Traviata.
Townsman - Anthony DeRose
Anthony DeRose at the time of performance was a sophomore Vocal Performance Student at YSU who came from North Lima's South Range High School. His performances include Il Travatore for the Valley Lyric Opera and YSU opera workshops as The Wolf in Little Red Ridinghoodand The Medium.
Townsman - Shawn Lockaton
Shawn Lockaton at the time of performance was a Vocal Music Education Major at the Dana School of Music - YSU where he appeared in Hansel and Gretel. Community theatre productions include Easy Street's Joseph and the Amazing Technicolor Dream Coat, The Emperor's New Clothes (The Youngstown Playhouse), A Christmas Carol (Powers Auditorium), The Sound of Music (Trumbull New Theater) and Schoolhouse Rock (Oakland Center for the Arts).