Act I
Scene 1
At a ball at the ducal court of Mantua, the hunchbacked jester Rigoletto mocks the courtiers cuckolded by the profligate Duke, stirring them to plans of vengeance. Count Monterone appeals to the Duke for the return of his dishonoured daughter, but is cruelly mocked by Rigoletto. Enraged, Monterone calls down a father's curse on the terrified jester.
Scene 2
Outside his house, Rigoletto encounters Sparafucile, a professional assassin, but has no need of his services. Rigoletto warns his daughter Gilda to remain concealed in their home. She does not reveal to him that she has fallen in love with a handsome young man she has encountered on her way to church. The object of her affections is the Duke, who appears as soon as Rigoletto has left, bribing Gilda's nurse to admit him and to speak well of him to Gilda. He tells her he is a poor student. After he leaves, the courtiers come to abduct Gilda, believing her to be Rigoletto's mistress. They trick Rigoletto into assisting them, assuring him that it is the Countess Ceprano they are abducting from the neighboring house. When he realizes what has happened, he is distraught. He remembers the curse.
Act II
The courtiers describe their abduction of Gilda to the Duke. He is delighted to discover that she has been brought to his palace and awaits him in his bedroom. Rigoletto now enters, feigning indifference but desperately seeking signs of the whereabouts of his daughter. When he realizes what has happened he first curses, then pleads with the courtiers for her return, but to no avail. Gilda appears en deshabille, and Rigoletto swears vengeance on the Duke.
Act III
The Duke has been lured to a remote inn by Sparafucile's sister Maddalena. Rigoletto has paid Sparafucile to kill the Duke and to deliver his body in a sack so that he may himself throw it into the Mincio. Rigoletto brings Gilda with him to spy on the inn, hoping to reinforce the notion that the Duke is not a man of honour in affairs of the heart. Gilda is unimpressed. Rigoletto sends her home to change into men's clothing for their flight to Verona. Infatuated with the Duke herself, Maddalena begs her brother to spare him and to murder the jester instead. His sense of professional responsibility offended, Sparafucile refuses, but does go so far as to agree that if anyone else should happen to show up at the inn on this wild and stormy night, he will murder them instead. Gilda, returning and hearing all this, sees her chance to help the man she loves. She boldly walks up to the door of the inn, knocks, is admitted and promptly stabbed and stuffed into the sack for Rigoletto. Rigoletto is just about to throw the sack in the river when he hears the Duke still singing in the inn. Wildly he opens the sack to find his dying daughter, who with her last breath assures him that she will pray for him with her mother in heaven. Again, Rigoletto recalls Monterone's curse.
Rigoletto - Jonathan R. Green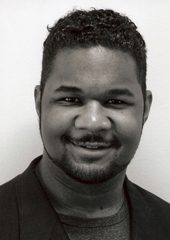 Jonathan R. Green, from Chicago, is a master's student at the Indiana University Jacobs School of Music, studying with distinguished Professor of Singing Timothy Noble. Jonathan's IU Opera theater credits include De Bretigny in Manon and the title role inRigoletto. He graduated from the Oberlin Conservatory of Music in 2005. While at Oberlin, he performed the roles of Der Tod in Der Kaiser von Atlantis, Colatinus in The Rape of Lucretia, Sid in Albert Herring, and the title role in Le Nozze Di Figaro. Green is a former student of Richard Miller. During the summer of 2004, Jonathan attended the Aspen Music Festival and School and performed the role of Count Ceprano in Rigolettounder the baton of Julius Rudel. During the summer of 2005, Jonathan performed the role of Giorgio Germont in La Traviata and General Harrison Howell in Kiss Me, Kate at the Bay View Music Festival. He also performed the role of Sakaryango in Nyramachabelli with Kentucky Opera. This past summer Jonathan was a young artist with Opera North and covered (with performance) the title role of Verdi's Falstaff. This spring Jonathan will join the Mary Raglan Young Artist Program with Nashville Opera. Jonathan holds an assistant instructorship with the African American Choral Ensemble.
Gilda - Maryann Madden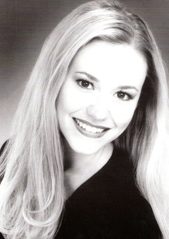 Maryann Madden, of Pittsburgh, Pennsylvania, is a performer of opera, musical theater, oratorio, and contemporary music. She has sung with Arizona Opera, Santa Fe Opera, Utah Opera, Sarasota Opera, Ash Lawn Opera Festival, Amarillo Opera, Assisi Music Festival, Rome Festival, and Spoleto Vocal Arts Symposium. She most recently performed the role of Maria in The Sound of Music with Ash Lawn Opera Festival. Other recent roles include Barbarina in Le Nozze Di Figaro with Arizona Opera, Gretel in Hansel and Gretel with Amarillo Opera, and Norina in Utah Opera's Tour of Don Pasquale. Ms. Madden has been a young artist in Santa Fe Opera's Apprentice Program, Utah Opera's Studio Program, and Sarasota Opera's Apprentice Program. In February of 2008, Ms. Madden will return to Arizona Opera to perform the role of Papagena in Die Zauberflote.
Duke of Manutua - John Rodger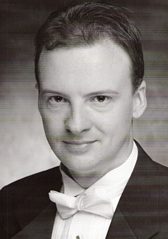 John Rodger is a native of Florida and has performed numerous operatic roles including Rodolfo (La Boheme), Edgardo (Lucia di Lammermour), Ruggiero (La Rondine), Leandro (Arlecchino), Tybalt (Romeo et Juliette), Ferrando (Cosi fan Tutti), Beppe (Rita), "The Magician" Nika Magadoff (The Consul), Eduardo (La Cambiale di Matrimonio), Sellem (The Rake's Progress) and Marco (The Gondoliers). This past summer Mr. Rodger sang the tenor solo in Beethoven's Symphony No.9 with the Musical Arts Youth Orchestra in Bloomington, Indiana, and sang the role of Pong and covered Prince Calaf in Opera North's production of Turandot in New Hampshire. Most recently Mr. Rodger sang the role of the Duke of Mantua in Rigoletto with Indiana University Opera Theater. After initial training with Richard Miller at the Oberlin College Conservatory of Music, Mr. Rodger later studied voice with Metropolitan Opera baritone Mark Oswald in New York City where he lived for three years. He is currently completing graduate studies in the studio of Timothy Noble at the Indiana University Jacobs School of Music in Bloomington where he has also been appointed Associate Instructor.
Silvio - Todd E. Ranney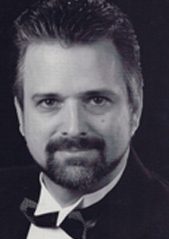 Todd E. Ranney has performed over 30 roles throughout the Midwest with the Michigan Opera Theater, Des Moines Opera, Iowa, Lyric Opera, Cleveland, Cleveland Opera, and Dayton Opera. Some of his roles include Figaro (Barber), Guglielmo, Papageno, Marcello, Silvio, Sharpless, Paquillo, and Carl Linden. He has been a featured soloist with the Cleveland Orchestra at both the Blossom Music Center and Severance Hall. He has also sung with the Symphony Orchestras of Dayton, Akron, Wooster, University of Akron, Cleveland Institute of Music, and the Cleveland Pops at Severance Hall. He has sung with Robert Page's The Cleveland Singers. He has served on the faculties of Heidelberg College as Opera Director and Instructor of Voice, The College of Wooster, and The University of Akron as a piano accompanist. He performed 11 seasons with Cleveland Opera as an Associate Artist and was featured in productions of Carmen, Die Meistersinger, Romeo and Juliet, Rigoletto, and H.M.S. Pinafore.
Mr. Ranney is currently the Director of Music Ministries and organist at The United Methodist Church of Wooster and is the founding Artistic Director of Akron Lyric Opera Theatre where he directed productions ofMadama Butterfly, Gianni Schicchi, and Cosi fan Tutti and appeared as Pooh Bah in it's 2003 production of Gilbert and Sullivan's Mikado. Also sought after as a stage director, last season Mr. Ranney directed productions of Carmen and La Boheme for Lorain County Community College and The Wooster Symphony respectively and also directedHansel and Gretel in February 2005 for BIOIA University in Los Angeles.
Sparafucile - Randall Levin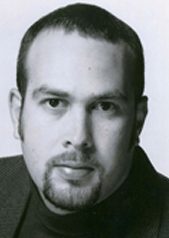 Randall Levin hails from Akron Ohio, where he has performed both as a professional and a student in area opera and choral productions. From 2001-2004, Mr. Levin pursued graduate studies at the University of Cincinnati College-Conservatory of Music where he performed principal and supporting roles in CCM's acclaimed Mainstage Opera Series. His credits at CCM included Don Alfonso in Mozart's Cosi Fan Tutte and Arkel in Debussy's Pelleas et Melisande. In 2003, Mr. Levin was engaged in by the Opera Theater and Music Festival of Lucca to sing the role of Businello in the Italian premiere of Dominic Argento'sCasanova's Homecoming. Mr. Levin was an Aspen Music Festival fellowship recipient in 2002, where he performed the role of Frank Maurrant in Kurt Weill's Street Scene under the baton of Julius Rudel. While at Aspen, Mr. Levin also perfomed as a bass soloist with the Aspen Chamber Symphony in Weill's Seven Deadly Sins under the baton of Michael Stern. Mr. Levin earned his bachelors degree in 2001 from the University of Akron School of Music where his roles included Bartolo in Mozart's Le Nozze di Figaro, Simone in Puccini's Gianni Schicchi, and Balthazaar in Menotti's Amahl and the Night Visitors.
Maddalena - Karin Mushegain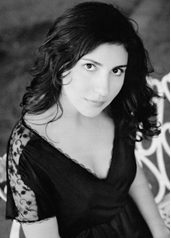 Karin Mushegain praised as a "resonant mezzo-soprano" with a "bright and full" voice, is a graduate of the Pittsburgh Opera Resident Artist Program. Since making company debut as Dryade inAriadne auf Naxos, Karin has also performed the role of Arnastre in Handel's Xerxes, Sicle in Cavalli's Ormindo, and Second Lady in Die Zauberflote. Karin will join Pittsburgh Opera in their upcoming season as the Minsk Woman in Jonathan Dove's Flight.
Monterone - Scott Skiba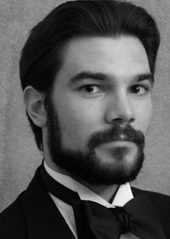 Scott Skiba has sung with the Indianapolis Opera, Bloomington Music Works, Oberlin Opera Theater, Louisiana Lyric Opera, Olney Theater Center, DuPage Opera Theater, Indiana University Opera Theater, Opera Western Reserve and the Pittsburgh Opera where his performance credits include the title roles in Don Giovanni, Le Nozze di Figaro, Eugene Onegin and Der Kaiser von Atlantis, Escamillo (Carmen), Mandryka (Arabella), Pirate King (Pirates of Penzance) Giorgio Germont (La Traviata), Tarquinius (The Rape of Lucretia), Baron Zeta and Cascada (The Merry Widow), Eisenstein (Die Fledermaus), Marcello (La Boheme), Captain Balstrode (Peter Grimes), Nick Shadow (The Rake's Progress), Marco (A View From the Bridge), King Melchior (Amahl and the Night Visitors), Michele (Il Tabarro), and Horace Tabor (The Ballad of Baby Doe).
Giovanna - Kymberly Carbone
Kymberly Carbone is pleased to be performing with Opera Western Reserve. She is a senior at Youngstown State University, graduating this Fall with a Bachelor's degree in vocal performance. Kym was last seen on the stage at the Oakland as Lorraine in Batboy. Past performances with OWR include La Boheme, Pagliacci, and La Traviata. Kym would like to thank her family and friends for their neverending love and support.
Count Ceprano - Anthony DeRose
Anthony DeRose made his operatic debut as the Messenger in Verdi'sIl Trovatore. Other operatic appearances include The Wolf in Little Red Riding Hood and as a member of the ensemble in La Traviata and Opera Western Reserve's productions of Pagliacci and La Boheme. Most recently he sang the dual roles of Dr. Spinellocio and Amantio di Niccolao, the Lawyer, in the Dana School of Music's production of Puccini's Gianni Schicchi.
Countess Ceprano - Dianna Farrell
Diana Farrell is a graduate student in Music Performance at YSU and currently serves as Opera Western Reserve's Director of Educational Outreach and as a teacher for SMARTS. Miss Farrell has appeared in the choir in OWR's Le Nozze Di Figaro and Berkshire Opera Norma. She was last seen in the Dana Opera Workshop's The Impresario (Madame Heartmelt) and will be appearing this fall in Game of Chance at YSU. Previous awards include first place in the 2006 NATS Competition and the Youngstown Opera Guild's Italian Training Scholarship.
Borsa - Matthew Miles
Matthew Miles, a 2005 graduate of Boardman High School, is a vocal performance major at the Dana School of Music where he is a member of the Dana Chorale and studies voice with Dr. Allan Mosher. Matthew has studied Italian songs and arias with Maestro Lorenzo Malfatti in Pittsburgh and has studied voice with world-class tenor Francisco Casanova. Matthew was chosen to join the 2007 Season of the Opera Theatre and Music Festival of Lucca, Italy and made is opera debut as Gherardo in Gianni Schicchi.
Marullo - Max Pivik
Max Pivik is making his third appearance on the stage with OWR this year. He appeared as a chorus member in La Boheme in 2005, and as Antonio in Le Nozze di Figaro in 2006. Some of Max's other opera performances include Dottore Grenvil in La Traviata with Cleveland Opera Circle, Peter in Hansel and Gretel, Charybdis in The Golden Apple, and the title role in Gianni Schicchi with Youngstown State University. A successful competitor, Max won his division of the 2006 Tri-State Chapter NATS competition. Currently he is seeking a Bachelor's Degree in Vocal Performance at Youngstown State University.
Page - Gina Martini
Gina Martini is from Girard, in the 7th grade at Girard Jr High, and is 12 years old. She is a member of Easy Street Productions of Youngstown. Gina has performed the National Anthem at 250 events through out Ohio, including the Cleveland Indians, Cleveland Browns, USA vs. Italy Boxing and has performed on national and local TV, along with major Festivals and Fairs through out Ohio. Gina performed as Annie for the Girard Drama & Music Club and has appeared in five stage musicals. She has appeared four times for the sold out Cleveland Cavaliers at Q Arena. In 2006, Gina performed for the Vice President of the United States. This summer, she performed two main stage shows at the Warren Italian Festival and that same weekend sang the national anthem for 45,000 at the sold out New York Yankees-Cleveland Indians Game. She has appeared in La Boheme, Pagliacci, The Marriage of Figaro, andHansel and Gretel, as part of the Girard School Youth Choir.