Act I
Seville, 1800s. At night, Count Almaviva brings a band of musicians to serenade Rosina, ward of Dr. Bartolo, who keeps the girl confined in his house. When Rosina fails to answer his song, the count pays the players, and they leave. At the sound of Figaro's voice, Almaviva steps away as the barber bounds in, boasting of his busy life as the neighborhood factotum. Figaro, though currently in Bartolo's employ, encounters Almaviva and promises to help him win Rosina - for a suitable reward. No sooner has Bartolo left the house to arrange his own marriage with Rosina than Almaviva launches into a second serenade, calling himself "Lindoro," a poor creature who can offer only love. Figaro suggests Almaviva disguise himself as a drunken soldier billeted to Bartolo's house.
Alone in the house, Rosina muses on the voice that has touched her heart and resolves to outwit Bartolo. Figaro joins her, but they leave on hearing footsteps. Bartolo enters with the music master, Don Basilio, who tells him Almaviva is a rival for Rosina's hand and advises slandering the nobleman's reputation. Bartolo agrees, but Figaro overhears them. Warning Rosina that Bartolo plans to marry her himself the very next day, the barber promises to deliver a note she has written to "Lindoro." Rosina, alone with Bartolo, undergoes an interrogation, then listens to his boast that he is far too clever to be tricked. Berta, the housekeeper, answers violent knocking at the door, returning with Almaviva disguised as a drunken soldier in search of lodging. While arguing with Bartolo, Almaviva manages to slip a love letter to Rosina. But when Bartolo demands to see the letter, the girl substitutes a laundry list. Figaro dashes in to warn that their hubbub has attracted a crowd. Police arrive to silence the disturbance. As an officer is about to arrest him, Almaviva whispers his identity and is released. Rosina, Berta, Bartolo and Basilio are stupefied by everything that is happening.
Act II
Bartolo receives a young music teacher, "Don Alonso" (again Almaviva in disguise), who claims to be a substitute for the ailing Basilio. Rosina enters, recognizes her suitor and begins her singing lesson as Bartolo dozes in his chair. Figaro arrives to shave the doctor and manages to steal the key to the balcony window. Basilio now comes in, looking the picture of health; bribed by Almaviva, he feigns illness and departs. Figaro shaves Bartolo while Almaviva and Rosina plan their elopement that night. They are overheard by the doctor, who drives Figaro and Almaviva from the house and Rosina to her room, then sends again for Basilio. Berta, unnerved by all the confusion, complains she is going mad. Bartolo dispatches Basilio for a notary, then tricks Rosina into believing "Lindoro" is really a flunky of Almaviva. After a thunderstorm, Almaviva arrives with Figaro and climbs through a balcony window to abduct Rosina. At first the girl rebuffs "Lindoro," but when he explains that he and Almaviva are one and the same, she falls into his arms. Figaro urges haste, but before they can leave, their ladder is taken away. Basilio enters with the notary. Though summoned to wed Rosina and Bartolo, the official marries her instead to Almaviva, who bribes Basilio. Rushing in too late, Bartolo finds the lovers already wed. When Almaviva allows him to keep Rosina's dowry, the old man accepts the situation.
Almaviva - Lawrence Brownlee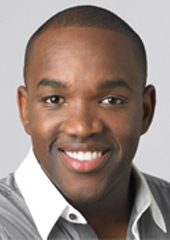 Lawrence Brownlee is one of the most consistently sought-after artists on the international scene. He is lauded continually for the beauty of his voice, his seemingly effortless technical agility, and his dynamic and engaging dramatic skills. Born in Youngstown in 1972, Mr. Brownlee is one the most acclaimed bel canto tenors currently on stage. This season, in addition to singing six roles by Bellini, Donizetti and Rossini, he also assumes a new one, Nadir in Bizet's Les pecheurs de perles. Mr. Brownlee made twelve company/ensemble debuts, and appeared in Russia, South Africa, and Slovakia for the first time. Mr. Brownlee's professional stage debut took place in 2002 as Almaviva in Barbiere with Virginia Opera, a role he subsequently performed in Vienna, Milan, Madrid, Berlin, Dresden, Munich, Baden-Baden, Hamburg, Tokyo, New York, Washington, San Diego, and Boston.
Rosina - Randa Rouweyha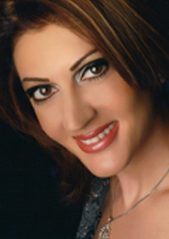 Soprano Randa Rouweyha's performances continue to enthrall audiences and earn her high critical acclaim for her beautiful light lyric voice, her commanding stage presense, and her remarkable acting abilities. In her recent portrayal of Ilia in Mozart's Idomeneo, DC Metro Theatre declared her as an "amazingly strong performer"; DC Theatre Scene was captivated by her "chill-inducing soprano"; The Washington Post proclaimed her Ilia as "noble and ardent"; and The Washington Times noted: "Soprano Randa Rouweyha, long one of our favorites, did not disappoint as Princess Ilia. Hers is a lush, well-tempered voice, and she also pays great attention to diction-a must even in an English language production that doesn't include the extra assist provided by surtitles. Ms. Rouweyha's acting abilities further enhance the sympathy drawn to her character, making her performance perhaps the most well rounded effort of this ensemble."
A native of Ohio, and a proud graduate of Youngstown State University and Peabody Conservatory; Randa has sung at various prestigious venues with numerous opera companies; namely, The Kennedy Center with Washington National Opera, where she undertook such roles as Barbarina in Mozart's Le Nozze di Figaro; The Foreign Woman in Menotti's The Consul, under the direction of composer Gian Carlo Menotti; and Ruth Putnam in Robert Ward's The Crucible, also in collaboration with Ward. She has performed and worked with several internationally renowned directors, composers, conductors, and singers; including, Maestro Placido Domingo and former artistic director of The Kennedy Center Opera House Orchestra, Maestro Heinz Fricke. In addition, Ms. Rouweyha appears regularly with such highly innovative opera companies as The In Series, where she has sung: Ilia in Mozzart's Idomeneo, Geraldine in Barber's A Hand of Bridge, La Marquesita in Barbieri's El Barberillo de Lavapies, Nedda in Leoncavallo's I Pagliacci, Despina in Mozart's Cosi Fan Tutte, Eurydice in Offenbach's Orpheus in the Underworld, Mari-Pepa in Ruperto Chapi's La Revoltosa, Clorinda in Monteverdi's Combattimento di Tancredi e Clorinda, Miss Silverpeal in Mozart's Impresario, Micaela in Bizet's Carmen, and Pamina in Mozart's Magic Flute.
Equally at home with oratorio and chamber music, Randa has been a featured soloist with several of Washington DC's respected choral ensembles. As a winner of Vocal Arts Society's art song competition, she appeared with them in recitals at many venues; and served as an adjudicator in their 2012 competition. Ms. Rouweyha also received stunning reviews for her full recital debut at the prestigious 2010 Al Bustan Music Festival in Beit Meri, Lebanon.
[Randa Rouweyha's Website]
Figaro - Brian Keith Johnson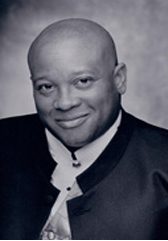 Brian Keith Johnson has performed many roles in opera from Figaro in il barbiere di Siviglia to Ford in Falstaff. As a member of Actors' Equity Association, he has also performed a variety of musical theatre roles ranging from Jim in Big River to Father/God in Children of Eden. Operatic roles include Henry Box Brown and Frederick Douglass in Opera Columbus' World Premiere of Leslie Burrs' Vanqui; Dan Dequille in The World Premiere of Monica Houghton's Big Bonanza; the Kaiser in Cleveland Public Theatre's production of Der Kaiser von Atlantis; Masetto in Don Giovanni and Valentin in Faust with Cleveland Opera; Dewain in I Was Looking At The Ceiling and Then I Saw The Sky, Belcore in The Elixir of Love and Figaro in The Barber of Seville with Lyric Opera Cleveland; Figaro in il barbiere di Siviglia, Giovanni in Don Giovanni, Peter in Hansel und Gretel and Count Almaviva in Le nozze di Figaro and Don Alfonso in Cosi fan tutte with The Duke Symphony Orchestra; Crown in Porgy and Bess with The Beck Center; Crown in Porgy and Bess and Michele in Il Tabarro with Union Avenue Opera; Tonio in Pagliacci, Almaviva in Le nozze di Figaro, Marcello in La Boheme and Sharpless in Madama Butterly with Opera Western Reserve; Germont in La Traviata with The Carolina Master Chorale; Tonio in Pagliacci with The Bechstein Concert Series; Michele and Schicchi in Il Trittico with Dellarte Opera; Michele in Il Tabarro with Opera Per Tutti; Germont in La Traviata with Opera Western Reserve and Jake in Porgy and Bess with The Akron Symphony Orchestra. This season, he will sing Germont in La Traviata with Solon Center for the Arts, Figaro in il barbiere di Siviglia with Opera Western Reserve, Schicchi in Gianni Schicchi with Opera Per Tutti, The Negro in The Roar of the Greasepaint-The Smell of the Crowd with The Chagrin Valley Little Theatre and John Proctor in The Crucible with Nightingale Opera. This seasons concert performances include concerts with The Akron Symphony Orchestra, Western Reserve Choral, The Chagrin Falls Studio Orchestra, The Suburban Symphony and Red Campion.
Doctor Bartolo - Jason Budd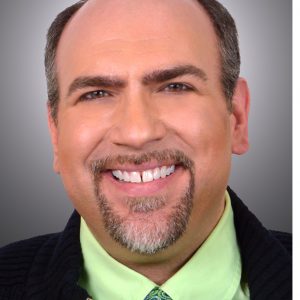 Jason Budd is receiving accolades and recognition for his opera performances around the world. Earlier this year The Washington Post commented on his appearance with Virginia Opera by saying "Another flash of quality was represented by Jason Budd in the character role of the Sacristan: He served as a reminder of what a difference it makes to have solid professionals even in smaller parts." Last month his portrayal of Bartolo in The Barber of Seville with Milwaukee's Skylight Opera had the critics exclaiming "As the big and blustery Bartolo, Jason Budd showed why he's one of the most sought-after "buffo" comedians in America." Of an L'Elisir d'Amore performance, Opera News said, "Jason Budd's Dulcamara was a good-natured quack, nimble of limb and voice." Most recent engagements include Sacristan in Tosca with Virginia Opera; the title role in Falstaff with Opera in the Heights; Benoit/Alcindoro in La Boheme with Opera Cleveland and the Princeton Festival; Bartolo in Il Barbiere di Siviglia and Montfleury in the world premiere of Cyrano at the Michigan Opera Theatre. Next, he performs Benoit/Alcindoro in La Boheme with the Arizona Opera and Frank in Die Fledermaus with Mississippi Opera.
Don Basilio - Timothy J. Bruno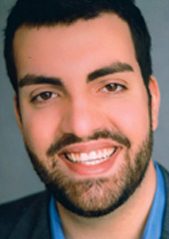 Hailed as 'outstanding' and 'hilarious' by Concerto.net, young bass Timothy J. Bruno (Don Basilio) is quickly becoming a sought after performer in the United States. Bruno is a recent graduate of CCM's Master of Music program, where he studied with William McGraw, and holds a Bachelor of Musical Arts degree from Bowling Green State University, but he is now finding success on the professional stage. In the 2011-2012 season he debuted with 6 companies including Cincinnati Opera, Michigan Opera Theater, Toledo Opera and Opera Saratoga. Roles performed and covered include Sparafucile and Count Ceprano in Rigoletto, Timur in Turandot, Collatinus in The Rape of Lucretia, Antonio in Le nozze di Figaro, and covering Eric Owens as The Storyteller in John Adam's A Flowering Tree, of which he was a part of one of the first ever staged production with Cincinnati Opera. Upcoming engagements include Fiorello in Il barbiere di Siviglia and Curio in Giulio Cesare (next to David Daniels as the title character) with Michigan Opera Theater, Don Basilio in Il barbiere di Siviglia with Lawrence Brownlee as Count Almaviva at Opera Western Reserve and Masetto in Don Giovanni with Toledo Opera.
Sciarro - Robert Pierce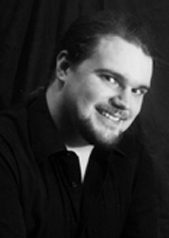 Robert Pierce is a native of Painesville, Ohio, with experience in both opera and theater. He has previously appeared with Opera Western Reserve, Solon Center for the Arts, Beck Center for the Arts, Westerville Symphony, Cleveland Institute of Music, and Otterbein Opera Theater. Opera credits include Haydn's The Apothecary (title role), Ariadne auf Naxos (Major Domo/Truffaldino), Madama Butterfly, La Traviata, Carmen, The Merry Wives of Windsor (Mr. Ford), Menotti's Amelia Goes to the Ball (The Husband), and Die Fledermaus (Frank). Regional theater credits include Jerry Springer: The Opera, Ray Cooney's Run for Your Wife, and Kiss Me, Kate. Mr. Pierce holds degrees in vocal performance from Otterbein University and the Cleveland Institute of Music and currently serves as Opera Western Reserve's Educational Outreach Associate Director.
Sargento - Jon Simsic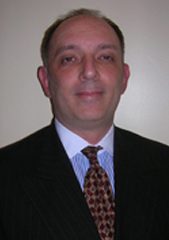 Jon Simsic is Artistic Director of the Salem Youth Chorus and Organist/Choir Master at St. Joseph's Church in Canton. He was the Artistic Director of Youth Music and Theater for the Salem Community Theater from 2005-2010. Mr. Simsic's conducting credits at YSU include productions of The Tender Land and The Mikado. He also served as a conductor for Valley Lyric Opera where he conducted performances of La Boheme, Il Trovatore, Cavalleria Rusticana, Rigoletto, and Faust. From 1991-2000, Mr. Simsic was the Assistant Conductor and Chorus Master of the Youngstown Symphony. Mr. Simsic is also a composer and his anthem Harvest Hymn for chorus and organ was the 2008 grand prize winner for the Royal School of Church Music (RSCM) Choral Competition. Harvest Hymn was premiered at Salisbury Cathedral in England in November of 2009.
Ambrogio - Tom O'Donnell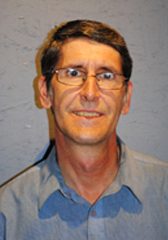 Tom O'Donnell (Ambrogio) is well known both backstage and on stage in local theatre. He has performed at KSU Trumbull, the Youngstown Playhouse and The Oakland Center, where he was Technical Director from 1990-1997. Tom has also been seen with Easy Street Productions , the Victorian Players, and recently in the Salem Community Theater production of Greater Tuna as Thurston et al. as well as the title character of Scrooge in Scrooge, The Musical at the Youngstown Playhouse. Tom has garnered numerous awards in Theatre for his onstage as well as his backstage work, including several Arthur awards including best musical actor as Hysterium in Forum and a Marquis award for best supporting musical actor for All Shook Up at the Youngstown Playhouse. Tom has played character roles for the Opera Western Reserve for the last three seasons at Stambaugh Auditorium. Some of Toms favorite roles include Atticus in To Kill a Mockingbird, Oakland, MacBeth in Macbeth, YSU, Hysterium in Forum and The Mystery of Irma Vep both at the Playhouse, Juror #7 in 12 Angry Men for Acorn Productions and Touchstone in As You Like It, this past summer's Shakespeare in the Park. Tom obtained his Masters degree from YSU in 2005 and is a Professional Therapist, currently employed as Clinical Supervisor at Mahoning County TASC.