A dramatic tale of love and betrayal, Pagliacci revolves around a commedia dell'arte troupe. Canio and Nedda are married, and the leads in the troupe along with Tonio and Beppe, however Nedda is secretly having an affair with Silvio.
Fearing Canio's anger, Nedda continues to hide the affair, and even goes as far to attempt to break it off with Silvio. Silvio and Nedda's love is strong, however, and they plan to run away together. Tonio, also in love with Nedda, confesses his love for her, but she turns him away, shaming him. In an act of revenge, Tonio tells Canio that Nedda is having an affair like he suspected.
During a performance, Canio confronts Nedda, and stabs her. Silvio attempts to save Nedda, running up on stage, but gets stabbed by Canio as well. The audience, not realizing it was real, claps until Canio screams at them, "the comedy is ended."
Figaro - Scott Skiba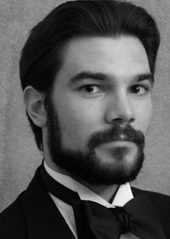 Mr. Scott Skiba is currently pursuing doctoral studies with internationally acclaimed baritone and Distinguished Professor of Music, Timothy Nobel at the Indiana University where he is an Assistant Instructor of Voice. While at I.U., he has performed The Baron Zeta inThe Merry Widow, Horace Tabor in The Ballad of Baby Doe, Capitan Balstrode in Peter Grimes, Marco in A View from the Bridge, the title role in Eugene Onegin and Escamillo in Carmen. Skiba began his vocal training with Mr. Greg Biddle in Pittsburgh, PA and received a Bachelor of Music degree in vocal performance and a Master of Music degree in opera theater from the Oberlin Conservatory of Music where he was a student of Professor of singing, Daune Mahy and a Lab Assistant in the Otto B. Schoepfle Vocal Arts Center.
Skiba has sung with the Bloomington Music works, Indianapolis Opera, Oberlin Opera Theater, Olney Theater Center, DuPage Opera Theater and the Pittsburgh Opera where his performance credits include Don Giovanni, Eisenstein, Escamillo, Figaro, Giorgio Germont, Kaiser Overall, King Melchior, Michele, Nick Shadow, Russlan and Tarquinius. Plain Dealer music critic Donald Rosenberg has called Skiba's baritone "properly dark and menacing" in his "dashing" portrayal of Nick Shadow in The Rake's Progress. Washington Post writer Peter Marks Called his performance of Escamillo, "The sole embodiment of sun-baked passion His delivery of the classic 'Toreador Song,' as well-known as any in opera, commendably eludes triteness. He imbues it with an appealing brashness." Named "A Riveting Presence" by the Pittsburgh Post Gazettefor his portrayal of Archibald Craven in The Secret Garden, the Pittsburgh native remains an active recitalist and Oratorio soloist. His Oratorio and concert performances include soloist in the St. John Passion, Israel in Egypt, Messiah, In Terra Pax, Christmas Oratorio, featured soloist with the Bloomington Symphony Orchestra, Akron Symphony, Oberlin Black Rive Singers, Cleveland Choral Arts Society, Columbus Symphony, Cincinnati Pops Orchestra, guest recitalist at the Oberlin Conservatory of Music and featured soloist on the McGraw Hill Companies' Young Artists Showcase, on 96.3 WQXR – The Classical Radio Station of the New York Times, in what host Robert Sherman called "a beautiful performance of excerpts of Schumann's Dichterliebe." Skiba is the winner of the 2003 Akron Symphony Chorus John MacDonald Scholarship for Voice, the 2003 Dayton Opera Guild College Voice Competition, the Akron Tuesday Music Club Mary S. Bowers Scholarship for Male Voice, the Civic Light Opera Guild of Pittsburgh's Constance Rockwell Scholarship, the Oberlin Conservatory Dean's Talent Award and two-time winner of the Margaret Blackburn Scholarship from the Tuesday Musical Club of Pittsburgh.
Susanna - Marian Vogel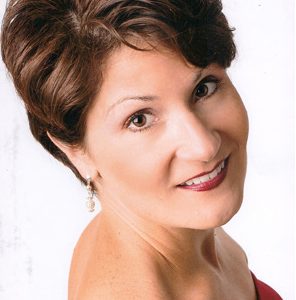 Marian Vogel made her Carnegie Hall debut in April 2006 singing the soprano solos in the Mozart Requiem and Rutter's Magnificat under the baton of John Rutter.
Praised for her "gleaming upper register and a soaring sense of phrase", Marian Vogel, lyric soprano, made critically acclaimed performances with Cleveland Opera as Zerlina in Don Giovanni and as Yum Yum in The Mikado with Lyric Opera Cleveland. A versatile performer, Ms. Vogel has performed such roles as Mimi and Musetta (La Boheme), Violetta (La Traviata), the Mother (Amahl and the Night Visitors), and a wealth of Gilbert and Sullivan heroines such as Josephine (H.M.S. Pinafore; Cleveland Opera) and Patience (Patience; Lyric Opera Cleveland), as well as musical theater roles such as Nellie in South Pacific (Akron Lyric Opera Theater) and Cinderella (Schoenbrunn Theater).
Equally at home on the concert stage, Ms. Vogel has performed the Requiems of Verdi, Mozart, Faure, and Rutter, Beethoven's Ninth Symphony, Regini Coeli (Mozart), Mozart's Grand Mass in C Minor, Les Nuits d'Ete (Berlioz), and Carmina Burana (Orff). Described as "exquisite", "vocally alluring", and "irresistible", Marian has toured extensively as a soloist, both in the United States and in Europe. Ms. Vogel is a two-time first prize winner of the Metropolitan Opera National Council District Auditions and the winner of the Belle O. Morse Young Artist Award given by Cleveland Opera and is a graduate of the University of Cincinnati, College-Conservatory of Music.
Countes Almaviva - Charlene Canty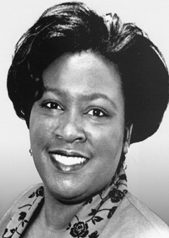 Charlene Canty (Countess Almaviva)is an accomplished and experienced performer of operatic and sacred works. She has worked with various coaches and conductors here in the United States as well as in Italy. Most recently she performed the roles of Wellgunde and Waltraute with the Opera Theater of Pittsburgh in its production of Wagner's Ring Saga. Other operatic performances include roles fromDon Giovanni, The Magic Flute, Suor Angelica and La Boheme.
Ms. Canty's sacred work and choral experience include performances of the requiems of Mozart, Brahms, and Faure as well as the soprano solos from various oratorios such as Handel's Messiah. Most recently, she was the soprano soloist in the Three Rivers Choral Society's performances ofCarmina Burana.
Ms. Canty has received many awards and honors including winning the Pittsburgh Concert Society Major Auditions and being broadcast in recital by WQED-FM 89.3. This is Ms. Canty's debut with Opera Western Reserve.
Count Almaviva - Brian Keith Johnson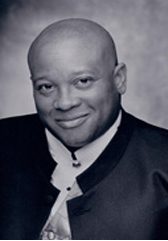 Brian Keith Johnson (Count Almaviva) has performed many roles in opera as diverse as Figaro in Il barbiere di Siviglia to Ford in Falstaff. He has also performed a variety of Musical Theatre roles ranging from Jim in Big River to Father/God in Children of Eden. Other roles include Henry Box Brown and Frederick Douglass in Opera Columbus' World Premier of Leslie Burrs' Vanqui, the Kaiser in Cleveland Public Theatre's production of Viktor Ullmann's Der Kaiser Von Atlantis, Schicchi inGianni Schicchi, Escamillo in Carmen and Almaviva in The Marriage of Figaro with The Tuesday Musical Club, The Pirate King and The Major General in The Pirates of Penzance with Cleveland Opera On Tour, Bellomy in The Fantasticks, Dewain in I Was Looking At The Ceiling andThen I Saw The Sky and Belcore in The Elixir of Love with Lyric Opera Cleveland, Figaro in The Barber of Seville with The Duke University Symphony and Escamillo in Carmen with The Warren Philharmonic. 
His concert performances include excerpts from Die Zauberflote and La Cenerentola with The Cleveland Orchestra, Carmina Burana with both The San Jose-Cleveland Ballet and The Pittsburgh Ballet Theater, I Capuleti e i Montecchi with Cleveland Concert Opera, Porgy in Porgy and Bess, The Five Mystical Songs and Carmina Burana with The Akron Symphony, The Faure Requiem and Carmina Burana with the Youngstown Symphony, Crown in Porgy and Bess and Adam in The Creation with The Canton Symphony, The Brahms Requiem with The Duke Symphony and Beethoven's Ninth Symphony with The Ashland Symphony, The Mozart C Minor Mass with The Dayton Bach Society. Mr. Johnson is represented by Engdahl Artists International.
Cherubino - Emily Landa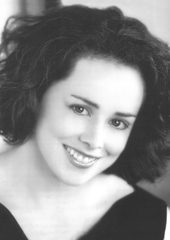 Emily Landa,  mezzo soprano, is a native of LaGrange, Georgia. Ms. Landa recently performed as the alto soloist in Mozart'sCoronation Mass in C Major with the Cleveland Orchestra Youth Orchestra, under the direction of Betsy Burleigh. She also performed the Mass under the direction of Robert Porco with the combined choirs of the Epworth-Euclid and First Baptist churches in Cleveland, Ohio. In 2004, Ms. Landa performed the role of Dorabella in Mozart's Cosi fan tutte at the Intermezzo Young Artist Program in Hartford, Connecticut. Ms. Landa completed her graduate studies at the Manhattan School of Music in 2004, where she performed the role of the Spanish Cat in Myron Fink's Animal Opera and covered the role of Hermia in Britten's A Midsummer Night's Dream. During the summer of 2003, Ms. Landa appeared at the Opera Theater and Music Festival of Lucca where she performed in the Italian premiere of Dominick Argento's Casanova's Homecoming. Ms. Landa was also heard that year in the role of Tessa in LaGrange Opera Theater's production of The Gondoliers. In 2002, Ms. Landa was a member of the prestigious Opera North Studio Artist's program where she performed the roles of Amore and Damigella in Monteverdi's L'incoronazione di Poppea and covered the role of Madame Larina in Tchaikovsky's Eugene Onegin. As an undergraduate at Boston University, she was a member of the Advanced Opera Workshop program where she performed and covered principal roles in mainstage and outreach productions. Ms. Landa has participated in master classes with Shirley Verrett, Nico Castel, Phyllis Curtin, Warren Jones and Bo Skovhus.
Bartolo - William Clarence Marshall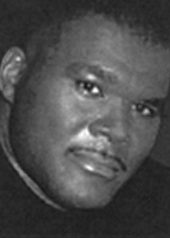 William Clarence Marshall says "Thank you, Opera Western Reserve for the opportunity to grace your stage." Mr. Marshall will appear in The Tiniest Gift at Kalliope Stage, a remounting of Daughter of a Buffalo Soldier with Cleveland Contemporary Dance Theatre, and will make his Cleveland Orchestra and Cleveland Orchestra Youth Orchestra debut as "Narrator" in Copland's Lincoln Portrait and Old American Songs. Mr. Marshall seen last as "Porgy" in Porgy and Bess, at The Beck Center Caiaphas in Jesus Christ Superstar, at Porthouse Theatre, and A to Z, at Kalliope Stage. He recently performed in Cleveland Contemporary Dance Theatre's world premiere of Daughter of a Buffalo Soldier, at Karamu Theatre. Last season, Mr. Marshall appeared at Cleveland Opera in Sweeney Todd and Don Giovanni. He also appeared in the title role of George Washington in Washington: The American Revolution, at Bad Epitaph Theater, and as Enoch Snow in Carousel for Kalliope Stage.
Mr. Marshall made his Carnegie Hall debut in 2001, as the bass soloist in Beethoven's Mass in C. Audiences have heard him in opera houses throughout the United States, Canada, South America, Europe, Australia, and the Middle East. Additionally, he has performed the role of "Joe" in Hal Prince's production of ShowBoat on Broadway and the national tour. He has been widely acclaimed as an "exceptional" Porgy in The Gershwins' Porgy and Bess, and as a "wonderful" Pooh-Bah in Gilbert and Sullivan's The Mikado. The accomplished pianist/composer Jeremie Michael has chosen Mr. Marshall as the original voice for his new workAfter Hours, A Song Cycle. Inspired by the poems of African-American poet/novelist/essayist/lyricist Langston Hughes, Messrs. Michael and Marshall premiered After Hours, a Song Cycle.
An Aspen Music Festival Fellow, Mr. Marshall's television appearances include singing the role of Parson Alltalk in excerpts from Scott Joplin'sTreemonisha, broadcast in Aida's Brothers and Sisters: Black Voices In Opera, on PBS' Great Performances. He also appeared as a featured soloist in An African-American Christmas, with Ruby Dee and the late Ossie Davis, for Vision TV. He has sung the following roles in fully staged productions: Balthazar (Amahl and the Night Visitors); Bartolo (Le Nozze di Figaro); Carl Magnus (A Little Night Music); Colline (La Boheme); Don Alfonso (Cosi fan Tutte); Judge Turpin (Sweeney Todd); and Sarastro (Die Zauberfloete). In the Shadow Box Theatre's award-winning children's recording, How The Turtle Got Its Shell: An African Tale, Mr. Marshall created the roles "Nyame, The Sky God," and "Osebo, The Leopard". This work was selected as a "Notable Children's recording" by the American Library Association. In The Holiday Spirit His debut CD is available from williamclarencemarshall@yahoo.com. Mr. Marshall resides in New York City and Cleveland. Mr. Marshall is a member of AEA, AGMA, CAEA.
Marcellina - Mary Alice Bright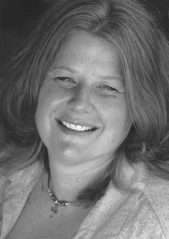 Mary Alice Bright thoroughly enjoys singing! From opera and oratorio to operetta and musical theater, Ms. Bright has performed a number of roles. Locally, she has appeared with Akron Lyric Opera Thratre, Cleveland Philharmonic Orchestra, the Ohio Chamber Orchestra, and the Wooster Symphony Orchestra. She received her doctorate from the Cleveland Institute of Music and Case Western Reserve University. Dr. Bright currently maintains a small studio of voice students at Youngstown State University in addition to her favorite role of wife, and mother to four children ages 3 thru 8.
Don Basilio, Don Curizo - Andre Bierman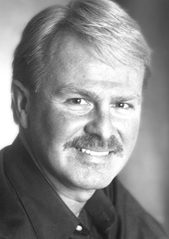 Andre Bierman has established a reputation as a very versatile singer. His style displays variety, flexibility and warmth in various operatic roles and concert works. He brings life and believability to the characters from both Baroque opera and oratorio, to the great Bel Canto roles, and contemporary literature as well.
Mr. Bierman has sung with opera companies and orchestras in cities such as Chicago, Milwaukee, Detroit, Calgary, Annapolis, Pittsburgh and Alberta, Canada. European engagements have included performances in Vienna, Frankfort, Hanover and Munich. Audiences in the United States and Europe have seen his portrayals which include: Tamino in The Magic Flute, Count Almaviva in Il Barbiere in Siviglia, Prince Ramiro inLa Cenerentola, Nemorino in L'Elisir d'Amore, Ferrando in Cosi fan Tutte and Alfredo in Die Fledermaus. He is in demand for concert appearances as the Swan in Carmina Burana, for Brittan's Serenade for Tenor and Strings, and as tenor soloist in Handel's Messiah, Mendelssohn's Elijah, J.S. Bach's Christmas Oratorio, Saint Matthew Passion and Rossini's Stabat Mater.
His musical sensitivity enables Mr. Bierman's characters to come to life with passion, drama, and humanity, qualities which cause him to be a much sought after solo recitalist, as well.
Barbarina - Amanda Beagle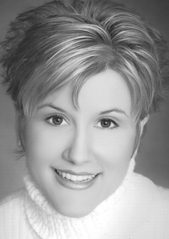 Amanda Beagle (Barbarina) is a 2003 cum laude graduate of Youngstown State University's Dana School of Music where she received her Bachelor of Music degree in vocal performance. She has performed leading soprano roles in several musical comedies and operas including: Musetta in La Boheme, Atalanta in Xerxes, Laetitia in The Old and the Thief, Kim in Bye Bye Birdie, and Anna in the King and I. Most recently she appeared as Della in The Gift of the Magi with Greensburg American Opera in PA. Miss Beagle has also been a featured soloist with the Packard Band, Stephen Foster Chorus, and Seraphim Chorus and Orchestra.
A winner of both the Giorgio Tozzi Scholarship and the Marvin Hamlisch Award, Amanda is proud to represent the excellence set forth by both of these music legends. She has furthered her operatic training in Europe as part of the Opera Theatre of Lucca, based in Lucca, Italy.
In September 2004, Amanda represented the state of Ohio at the Miss America Competition, where she was a talent award winner. As Miss Ohio, Amanda launched a state wide speaking tour promoting Youngstown State University's SMARTS-Students Motivated by the Arts as a model for quality arts education. Amanda continues to serve SMARTS as a teaching artist.
Antonio - Max Pivik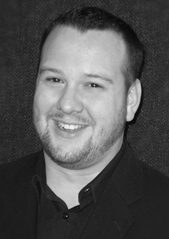 Max Pivik, native of Pittsburgh, is a Senior Vocal Performance major at Youngstown State University where he studies with Dr. Alan Mosher at the Dana School of Music. Previous opera performances include Peter in ansel and Gretel at Youngstown State University, Antonio in Le Nozze di Figaro, and Chorus member in La Boheme, both of which were with Opera Western Reserve productions along with the role of Charylodis in the operetta The Golden Apple with Youngstown States Performing Arts Series. He also appeared in the Blackbox production of Love of a Pig. Mr. Pivik also functions as the Choral Director and Conductor of Saint Edwards Catholic Parish in Youngstown, Ohio. He is a brother in the Delta Eta Chapter of Phi Mu Alpha Sinfonis Fraternity, where he was the Music Director and Conductor of the Delta Eta Men's Choir. One of Mr. Pivik's more recent accomplishments includes First Place at the 2006 Tri-State National Association of Teaching Singing competition and the role of the Doctor in La Traviata with The Opera Circle.