ACT I
The Church of Sant'Andrea della Valle in Rome, 1800, noon. Angelotti, a political prisoner, has escaped from Castel Sant'Angelo and takes cover in the church where his sister, the Marchesa Attavanti, has left him the key to the family chapel. He is discovered by the painter Mario Cavaradossi, a liberal sympathizer, who is painting an altarpiece. His portrait of Mary Magdalen is inspired by the Marchesa, whom he has observed in prayer. When the singer Floria Tosca, Cavaradossi's lover, arrives, she recognizes the blue-eyed Magdalen as none other than the Marchesa herself. Tosca jealously insists that the figure be made to look more like her dark-eyed self, and leaves the church. Soon after, a cannon shot from the prison announces Angelotti's escape and Cavaradossi hurries him away to hide in his country villa.
The Sacristan tells the choir of the reported defeat of Napoleon at Marengo, to be celebrated with a High Mass. Their jubilation is interrupted by Scarpia, the feared chief of police, who arrives with his men to search for Angelotti. Scarpia finds a fan with the Attavanti crest, part of a disguise left for Angelotti, as Tosca returns to tell Mario that she will sing for the Queen that night at the Palazzo Farnese. Scarpia uses her jealousy to sow seeds of doubt about her lover and the Marchesa; as Iago used a handkerchief to manipulate Othello, he will trap Tosca with the Marchesa's fan.
ACT II
Scarpia's apartments at the Farnese Palace, that evening. Scarpia desires Tosca, and hopes to use the arrest of her lover to force her to his will. As he dines in his room, he hears Tosca's voice rising from the celebrations below. Spoletta arrives from Cavaradossi's villa, having failed to find the escaped Angelotti. He has, however, arrested Cavaradossi, and brings him before Scarpia.
Tosca, having been to the villa as well, knows that Scarpia was lying about Mario's infidelity. She also knows the hiding place of Angelotti, which she reveals when Mario screams under torture. Scarpia proposes a bargain to Tosca: If she will yield to him, he will spare Cavaradossi and give them both safe conduct out of Rome. But, for political reasons, he must first hold a mock execution. Tosca agrees, and as Scarpia prepares to collect his reward, she offers him a deadly surprise.
ACT III
The battlements of Castel Sant'Angelo, high above the Tiber River, near dawn. Cavaradossi, awaiting execution, recalls his first night with Tosca—when the stars shone just as they do now. Tosca arrives with the note of safe conduct, and describes how she obtained it. A carriage is waiting, and she has brought money and her jewels. She explains that Mario will have to feign death at the hands of a mock firing squad, and she coaches his performance.
The firing squad, however, is real; Scarpia has worked his evil from beyond the grave. Pursued by Scarpia's minions, who have discovered her deed, Tosca calls on her tormentor to meet her before the Throne of God, and leaps to her death.
Tosca - Marian Vogel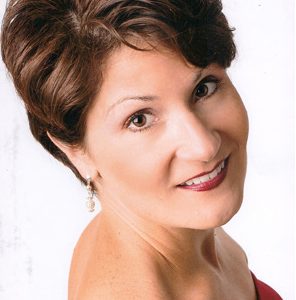 Marian Vogel made her Carnegie Hall debut singing the soprano solos in the Mozart's Requiem and Rutter's Magnificat under the baton of John Rutter. Praised for her "gleaming upper register and a soaring sense of phrase," Marian Vogel, lyric soprano, most recently made critically acclaimed performances as Cio Cio San in Madama Butterfly. A versatile performer, Ms. Vogel has performed such roles as Mimi and Musetta (La Boheme), Violetta (La Traviata), Susanna (Le Nozze di Figaro), Zerlina in (Don Giovanni), Pamina (The Magic Flute), the Mother (Amahl and the Night Visitors), and a wealth of Gilbert and Sullivan heroines such as Josephine (H.M.S. Pinafore), Yum Yum (Mikado) and Patience (Patience), as well as musical theater roles such as Actor 2 in Das Barbecu, Nellie in South Pacific and Cinderella in Cinderella.

Equally at home on the concert stage, Ms. Vogel has performed the Requiems of Verdi, Brahms, Mozart, Faure, and Rutter, Beethoven's Ninth Symphony, Mahler's Symphony No. 4, Regina Coeli (Mozart), Mozart's Grand Mass in C Minor, the Poulenc (Gloria), Exsultate Jubilate (Mozart), Les Nuits d'Ete (Berlioz), Knoxville Summer of 1915 (Barber), Four Last Songs (Strauss), Concert Suite from Porgy and Bess (Gershwin), and Carmina Burana (Orff). She recently appeared with the Summit Choral Society in Bach's "St. Matthew Passion" at E.J. Thomas Hall and in Respighi's "Laud to the Nativity". Described as "exquisite," "vocally alluring," and "irresistible," Marian has toured extensively as a soloist, both in the United States and in Europe. Ms. Vogel is a two-time first prize winner of the Metropolitan Opera National Council District Auditions and the winner of the Belle O. Morse Young Artist Award given by Cleveland Opera and is a graduate of the University of Cincinnati, College-Conservatory of Music.
Cavaradossi - Alex Richardson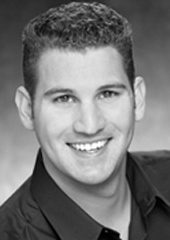 Experienced and well skilled, with a vibrant presence of sound best describes Alex Richardson's (Cavaradossi) vocal artistry. As a former Fellow at the Tanglewood Institute, Mr. Richardson sang the role of Vogelgesang in Act III of Wagner's Die Meistersinger von Narnberg under the baton of Maestro James Levine and also performed solos in Stravinsky's Pulcinella with Maestro Rafael Frahbeck de Burgos. He has sung the roles of Alfred in Die Fledermaus with Opera Southwest and Will Tweedy in Carlisle Floyd's Cold Sassy Tree with Amarillo Opera. He also made his European debut singing Alfredo in La Traviata with Festival Lyrique-en-mer/Festival de Belle-Ile, France. Included among his roles performed are Fenton in Falstaff, Camille in The Merry Widow, Rodolfo in La Boheme and the title role in Albert Herring.

In the 2009-10 season, Mr. Richardson returned to the Festival de Belle-Ile to make his role debut as the Duke in Rigoletto. He sang Rinuccio in Gianni Schicchi with Amarillo Opera and Brettschneider and the Psychologist in The Good Solider Schweik with Long Beach Opera. Mr. Richardson was also the tenor soloist in the Verdi Requiem in Las Cruces, NM and was presented in recital by Trinity Wall Street Recital Series.

Mr. Richardson debuted the role of the Soldier Ruiz Alonzo in Osvaldo Golijov's opera Ainadamar at Santa Fe Opera directed by Peter Sellars. He subsequently performed the role of the Bullfighter/Ainadamar making his debuts with the Atlanta and Chicago Symphonies at the Ojai and Ravinia Festivals, respectively.
Baron Scarpia - Michael Young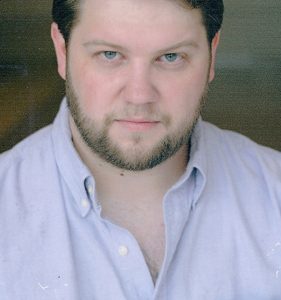 Cortland, Ohio native, Michael Young (Baron Scarpia) was last seen on the stage with Central Ohio Symphony as the Baritone Soloist (Carmina Burana) and the Corporal (Daughter of the Regiment) with Dayton Opera. He graduated with his Bachelor's and Master's of Music degree at the University of Cincinnati College Conservatory of Music. Mr. Young was awarded First Prize in the Junior Division at the 2010 Palm Beach Opera Vocal Competition. Other roles that Mr. Young has performed are George Milton (Of Mice and Men), Herald (Otello), Musiklehrer (Ariadne auf Naxos), Papageno (Die Zauberflote), L'Arbre (L'enfant et les sortligeges), and Apollo (L'Egisto).
Angelotti - Max Pivik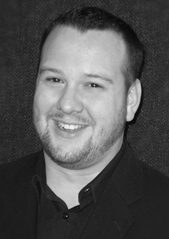 Acclaimed for his "extraordinary, pure and resonant voice" (clevelandclassical.com), baritone Max Pivik (Angelotti) has been called "a joy to experience."(Cleveland.com) A native of Pittsburgh, Mr. Pivik has appeared in productions throughout Northeast Ohio and Western Pennsylvania. His previous operatic roles include: Baron Douphol (La Traviata), Frank (Die Fledermaus), Count Boni (The Csardas Princess), El Dancairo (Carmen), Dr. Malatesta (Don Pasquale), Top (The Tender Land), Sharpless, The Bonze, Prince Yamadori (Madama Butterfly), The Husband (Amelia Goes to the Ball), Signor Deluso (Signor Deluso), Marullo (Rigoletto), Gianni Schicchi (Gianni Schicchi), Antonio (Le Nozze di Figaro), and Peter (Hansel and Gretel).

Max currently serves as the Director of Education and Outreach for Opera Western Reserve in Youngstown, Ohio. Max began with Opera Western Reserve as a founding Young Artist and has since taken the reins as Director where he coordinates the Young Artists and "Fun with Opera" outreach program introducing school children to opera. Max attended the Dana School of Music at Youngstown State University where he also served as a teacher for the Dana Vocal Performance Clinic. He is also the Associate Music Director and Choral Conductor at Trinity United Methodist Church in Youngstown, Ohio. As a successful competitor Max has won numerous NATS competitions including First Place at the 2009 Great Lakes Region NATS completion. He also won the 2008 Dana Young Artist competition. Max's upcoming 2012 engagements include Lord Capulet in Gounod's Romeo et Juliette with Annapolis Opera, and Apprentice Artist appearances with Sarasota Opera.
Sacristan - Jon Simsic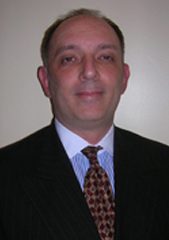 Jon Simsic (Sacristan) is Artistic Director of the Salem Youth Chorus and Organist/Choir Master at St. Joseph's Church in Canton. He was the Artistic Director of Youth Music and Theater for the Salem Community Theater from 2005-2010. Mr. Simsic's conducting credits at YSU include productions of The Tender Land and The Mikado. He also served as a conductor for Valley Lyric Opera where he conducted performances of La Boheme, Il Trovatore, Cavalleria Rusticana, Rigoletto, and Faust. From 1991-2000, Mr. Simsic was the Assistant Conductor and Chorus Master of the Youngstown Symphony. Mr. Simsic is also a composer and his anthem Harvest Hymn for chorus and organ was the 2008 grand prize winner for the Royal School of Church Music (RSCM) Choral Competition. Harvest Hymn was premiered at Salisbury Cathedral in England in November of 2009.
Spoletta - Phillipe Pierce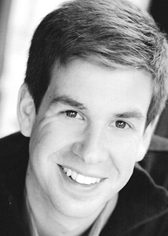 Phillipe Pierce's (Spoletta) recent engagements include Goro in Madama Butterfly, Mercury in Orpheus in the Underworld, Gherardo in Gianni Schicchi, Lacouf in Les Mamelles de Tiresias, and Tenor II in Die sieben Todsunden (Central City Opera); Jaquino in Fidelio, Gastone in La Traviata (Dayton Opera); Beppe in Pagliacci, Don Basilio and Don Curzio in Le Nozze di Figaro, Normanno in Lucia di Lammermoor, Henrik in A Little Night Music (Opera Cleveland); Gastone in La Traviata (Nashville Opera). Upcoming performances include Gerard/Narrator in Philip Glass' Les Enfants Terribles (North Carolina Opera) and Beppe in Pagliacci (Michigan Opera Theater).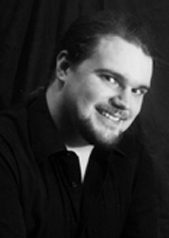 Robert Pierce (Sciarrone) (baritone) is a native of Painesville, Ohio, with experience in both opera and theater. He has previously appeared with Opera Western Reserve, Solon Center for the Arts, Beck Center for the Arts, Westerville Symphony, Cleveland Institute of Music, and Otterbein Opera Theater. Opera credits include Haydn's The Apothecary (title role), Ariadne auf Naxos (Major Domo/Truffaldino), Madama Butterfly, La Traviata, Carmen, The Merry Wives of Windsor (Mr. Ford), Menotti's Amelia Goes to the Ball (The Husband), and Die Fledermaus (Frank). Regional theater credits include Jerry Springer: The Opera, Ray Cooney's Run for Your Wife, and Kiss Me, Kate. Mr. Pierce holds degrees in vocal performance from Otterbein University and the Cleveland Institute of Music and currently serves as Opera Western Reserve's Educational Outreach Associate Director.
Shepherd - Rachel Lundberg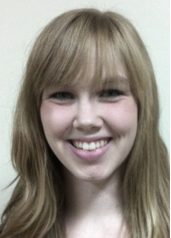 Rachel Lundberg is a Journalism Major, music minor, at Youngstown State University. The Shepherd is her debut solo role in opera. Rachel's last leading role was Annie in 2008. Her recent shows include La Traviata, 2010, with OWR and La Perichole, 2011, at Dana. Rachel has participated in the Dana School of Music's Dana Chorale and is currently a member of the Salem Youth Chorus. This past summer, Rachel went on tour to Toronto, Canada with the Salem Youth Chorus and hopes to participate in their Great Britain tour in 2012. Daughter of Dan and Carol Lundberg, she is originally from Minnesota and has been involved with the arts since childhood. Rachel has enjoyed her time and the opportunity of working with Opera Western Reserve.